Skystone Armwarmers - knitting pattern + tutorial (instant PDF Download)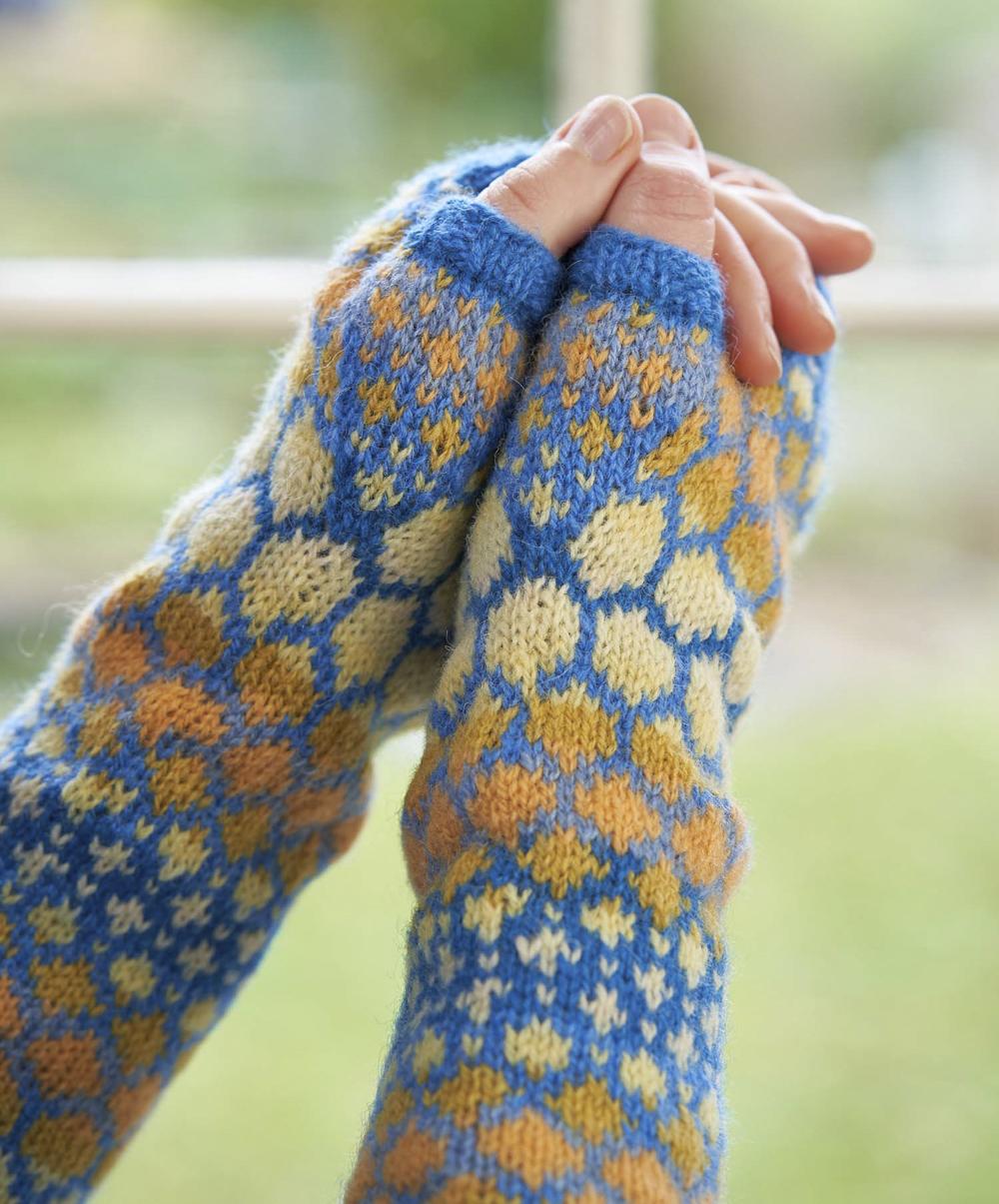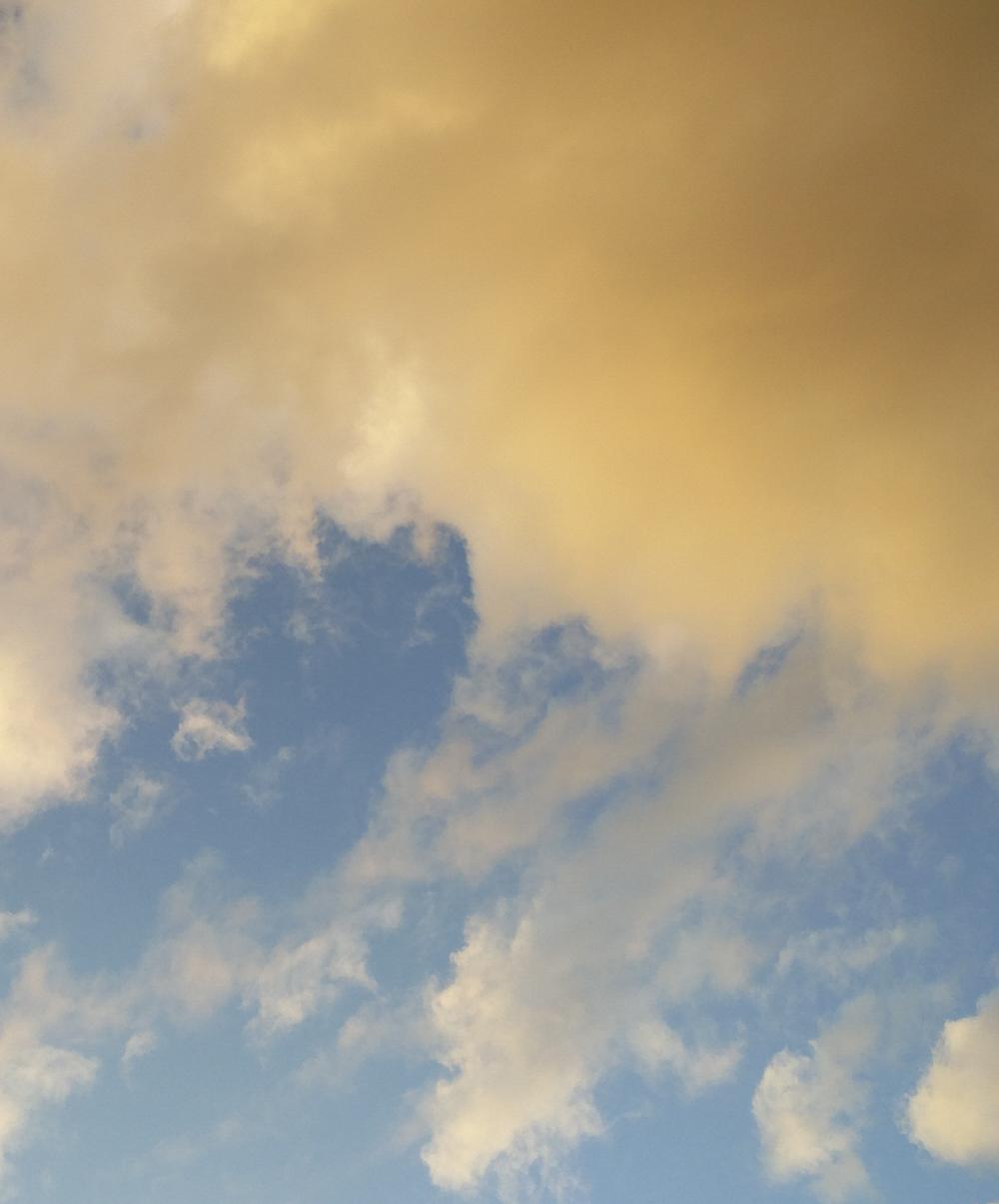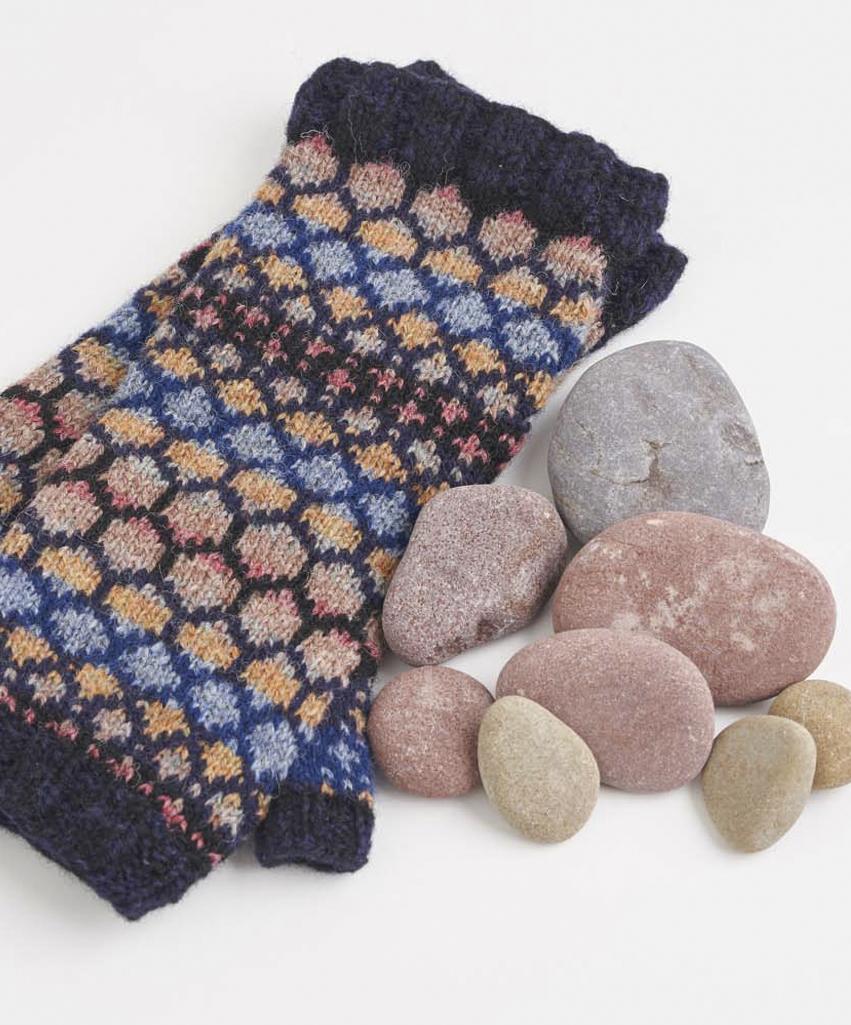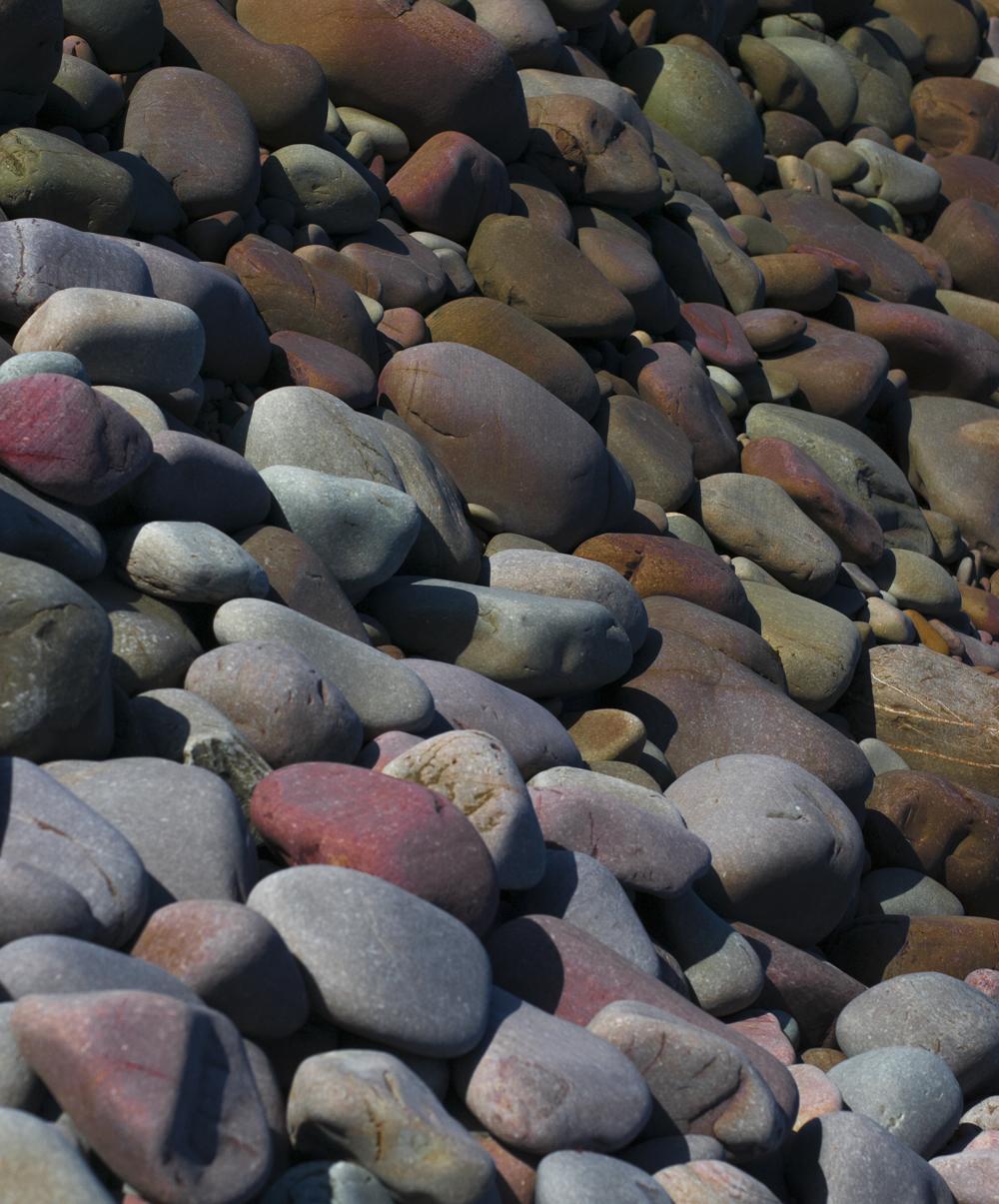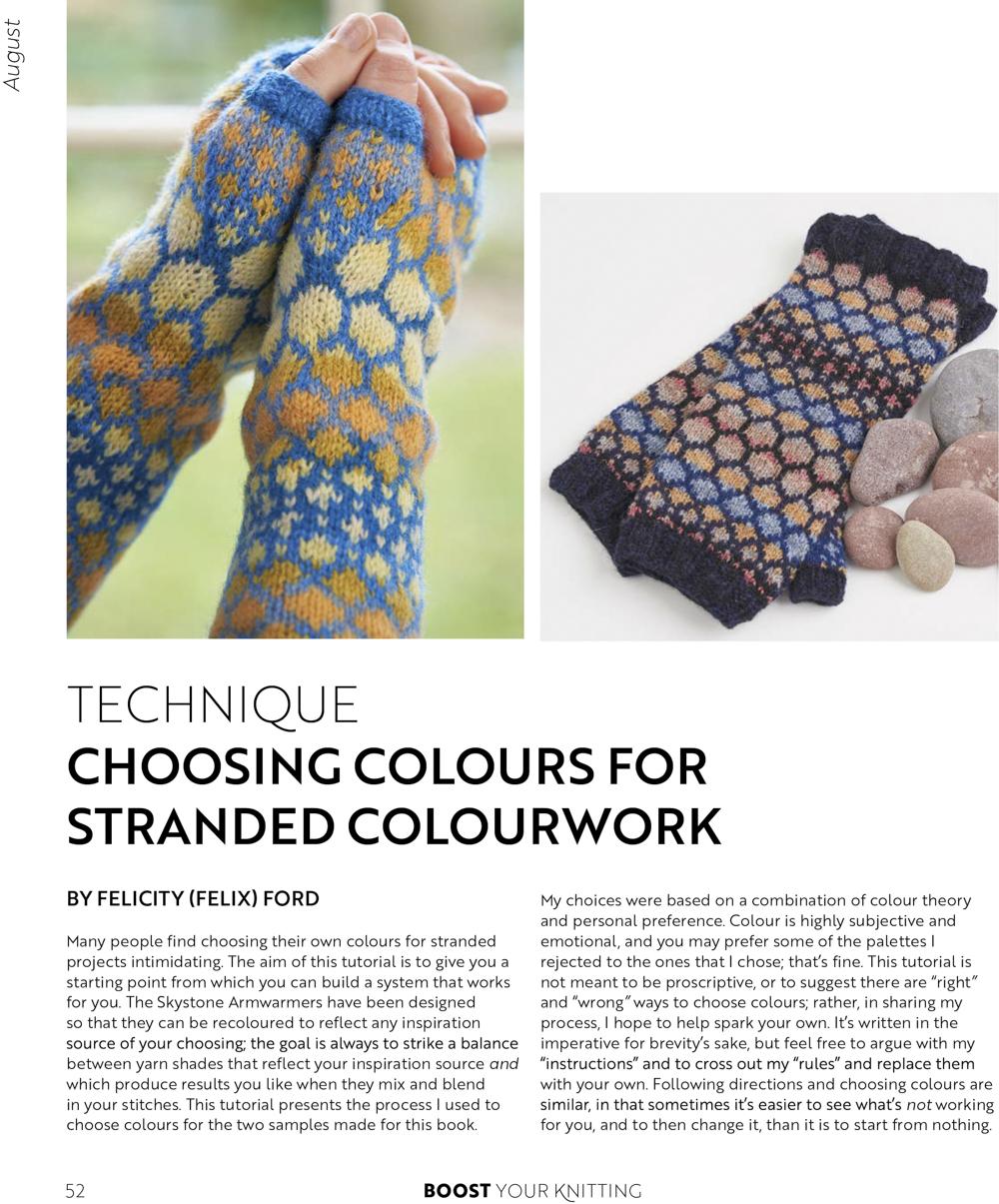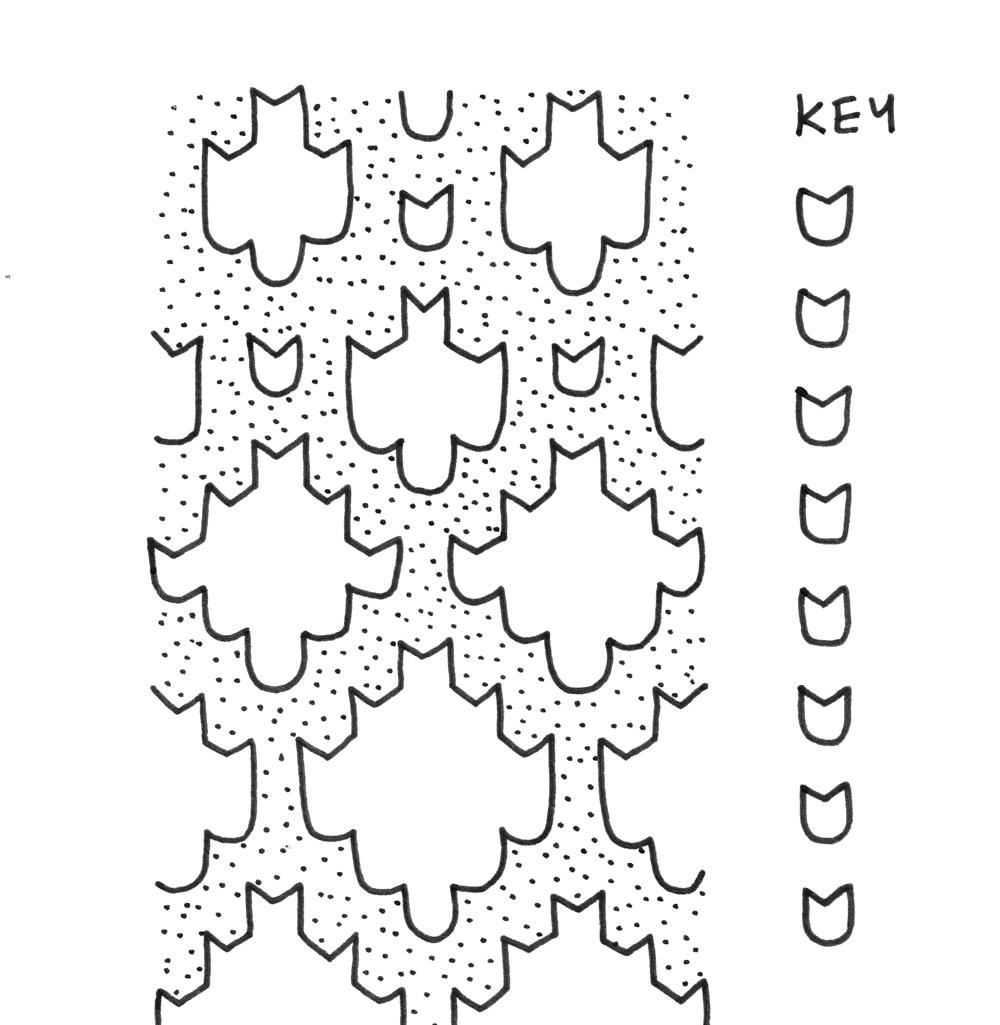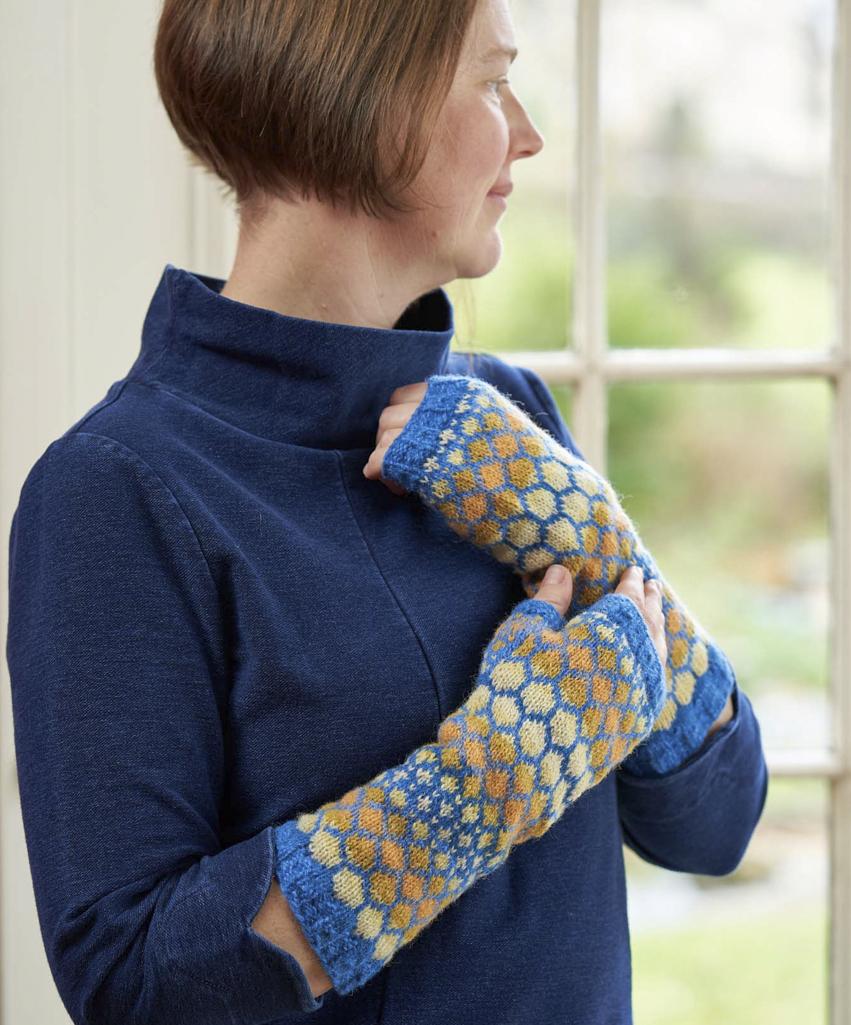 Skystone Armwarmers - knitting pattern + tutorial (instant PDF Download)
by KNITSONIK
This digital download features the Skystone Armwarmers pattern and the full tutorial on Choosing Colours For Stranded Colourwork. These resources were originally published as a chapter within Boost Your Knitting: Another Year of Techniques by my friends at Arnall-Culliford Knitwear. Your download also includes resources for recolouring the design to reflect a different inspiration than those used for the two different samples shown in the pattern (Sky, and Stones - hence the name!). Please note: the instructions for the colourwork portion of these armwarmers are charted and not written out longhand; you will need to be able to read knitting charts in order to knit this design.
About Skystone Armwarmers
My Skystone motif grew out of an interest in inspiration sources which feature organic, varying shapes arranged in some sort of loose order: pebbles on the beach; puffs of cloud in the sky; flints and moss on an old wall; sprinklings of flowers in the grass; chunks of granite sealed in tarmac… anything and everything that features lots of differently-sized pieces and a rich range of colours. Inspiration sources like this can be found everywhere: this pattern offers a template for turning them into armwarmers. The motif fits with the rhythmic structure of stranded colourwork but also suggests random shapes of different sizes.
You may enjoy this post, which gives some background to the Skystone Armwarmers Pattern, and this instructional video, which was produced to accompany the original release of the pattern.
Credits
Yarn
The pattern is designed to support you in choosing a palette of your own but, should you wish to knit a pair exactly like either of the samples, here is information about the yarn and shades used: Jamieson & Smith 2ply Jumper Weight (4ply weight / fingering; 100% Real Shetland Wool; 115m / 125yards; 25g balls). 
SKY theme
Yarn A: Shade 16; 1 x 25g ball 
Yarn B: Shade 142; 1 x 25g ball 
Yarn C: Shade FC15; 1 x 25g ball 
Yarn D: Shade 53; 1 x 25g ball 
Yarn E: Shade 96; 1 x 25g ball 
Yarn F: Shade 66; 1 x 25g ball 
Yarn G: Shade 28; 1 x 25g ball 
Yarn H: Shade 90; 1 x 25g ball
(which you can buy here)
STONE theme
Yarn A: Shade 36; 1 x 25g ball 
Yarn B: Shade 77; 1 x 25g ball 
Yarn C: Shade 21; 1 x 25g ball 
Yarn D: Shade 72; 1 x 25g ball 
Yarn E: Shade 78; 1 x 25g ball 
Yarn F: Shade FC64; 1 x 25g ball 
Yarn G: Shade 1281; 1 x 25g ball 
Yarn H: Shade FC61; 1 x 25g ball
Needles & Notions
Gauge-size needle(s) of preferred type for working small-circumference projects in the round (samples worked with 3mm needles)
Tapestry needle for weaving in ends.
Smooth, fingering-weight yarn for holding thumb stitches.
(Optional) stitch marker to mark begining of each round.
Gauge
28 stitches and 34 rounds = 10 cm / 4" over colourwork on gauge-size needle, after washing and blocking. 
Sizing
Arm circumference: 21.5cm / 8.5" Length: 30.5cm / 12"
Pattern Notes
Skystone Armwarmers are worked in the round at a relaxed gauge. A thumb gusset is worked at the same time as the rest of the armwarmer and finished after the main body is finished. Yarn is held double for working cosy ribbing around the cuff, hand, and thumb, to provide maximum warmth and durability. It also means you avoid a discrepancy in the thickness of your fabric between the ribbing and colourwork sections of these armwarmers.
The tutorial which is provided with this digital download will help you to recolour the design, but a supplementary PDF containing a colouring-in sheet and a black/white chart for you to colour are additionally supplied for you to print and use as aids to your stranded colourwork designing process.