The Joy of Color by Janine Bajus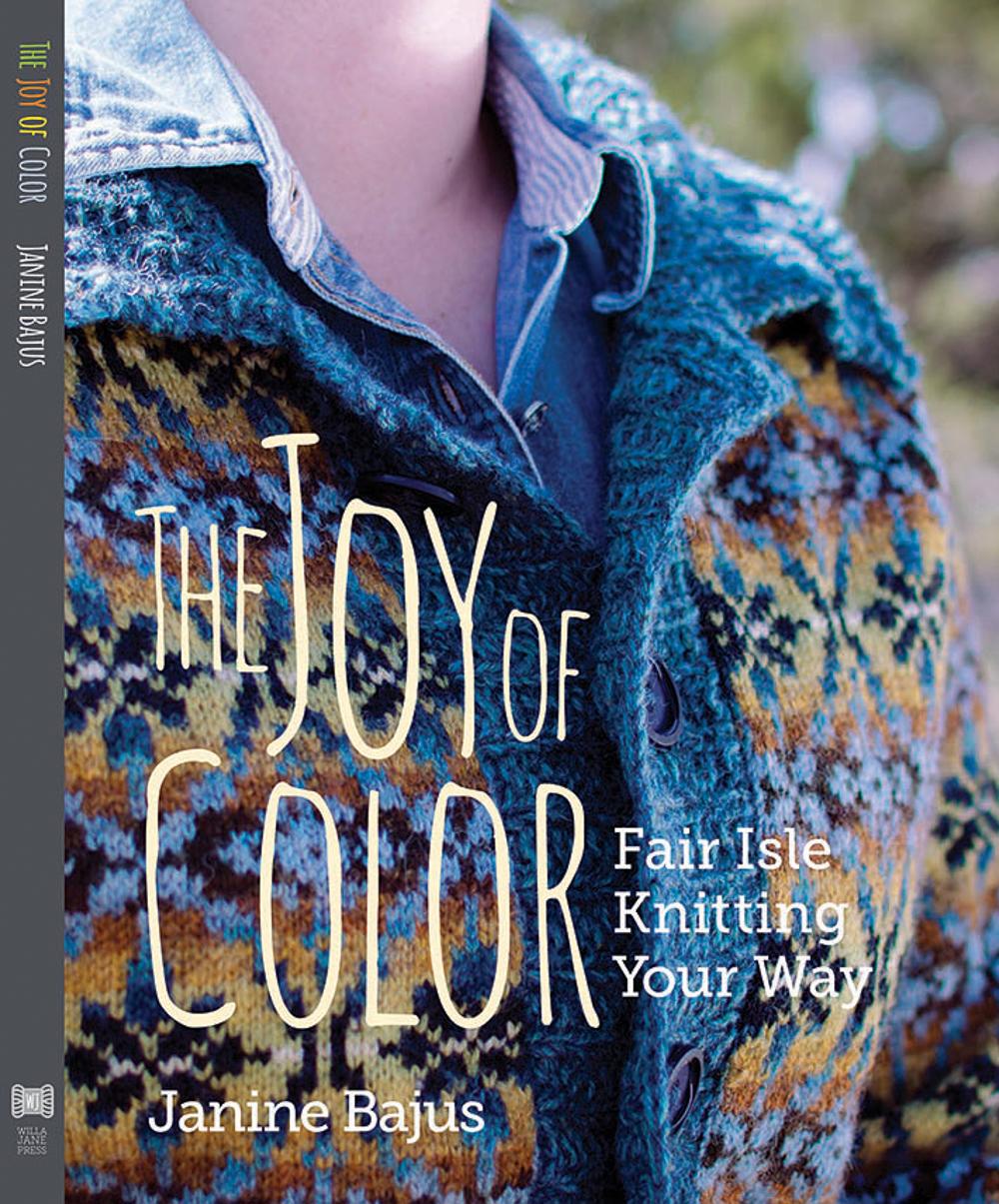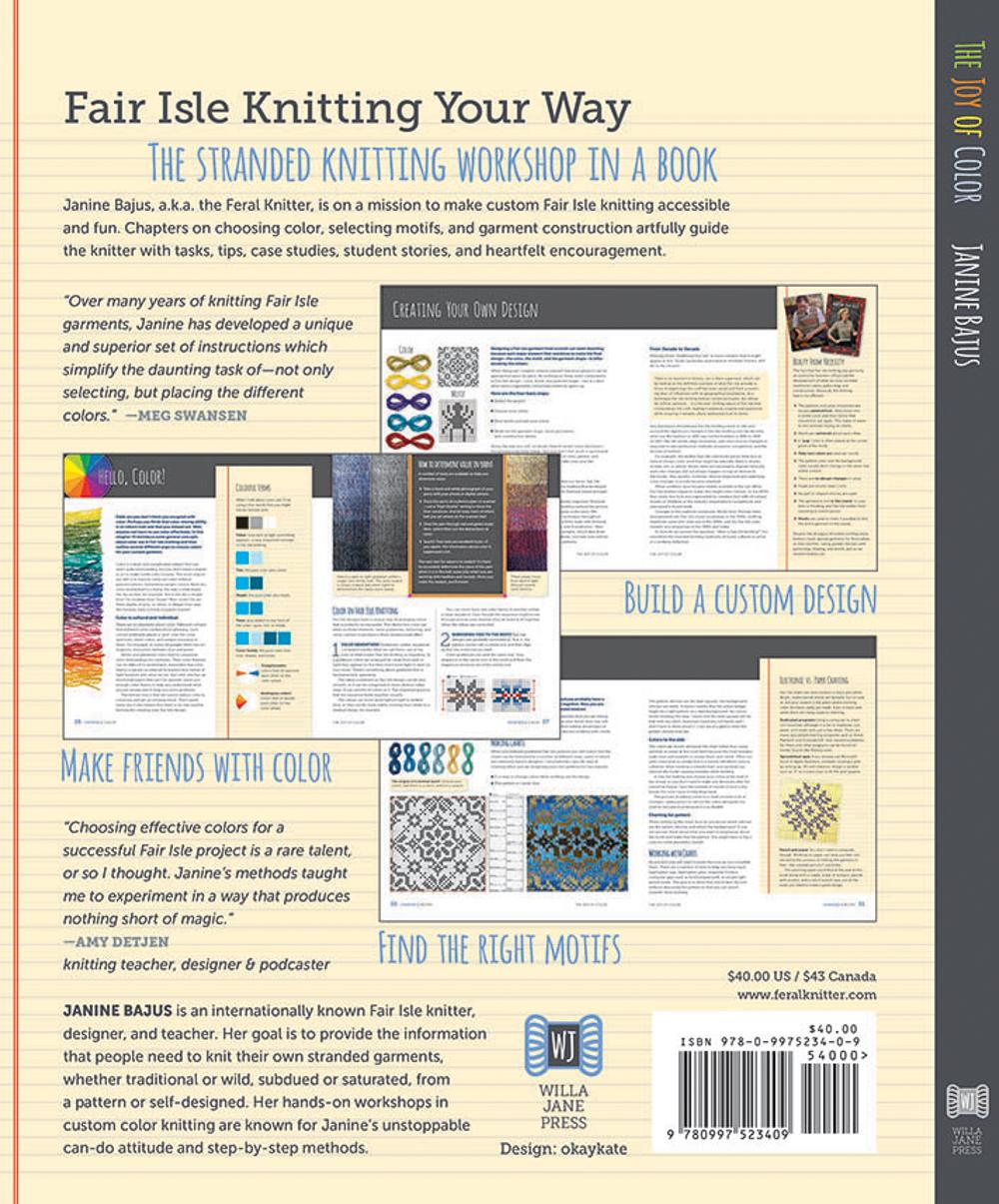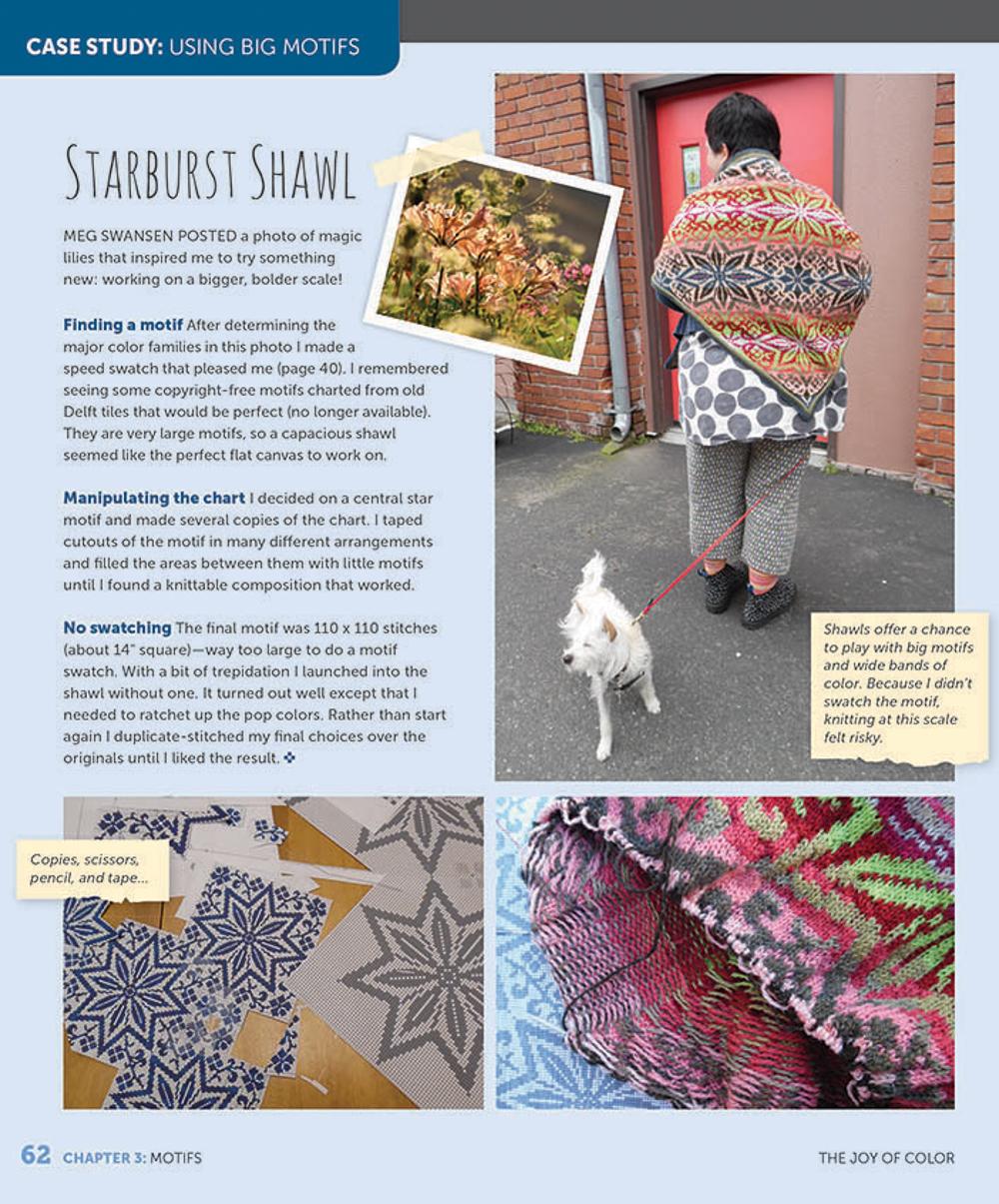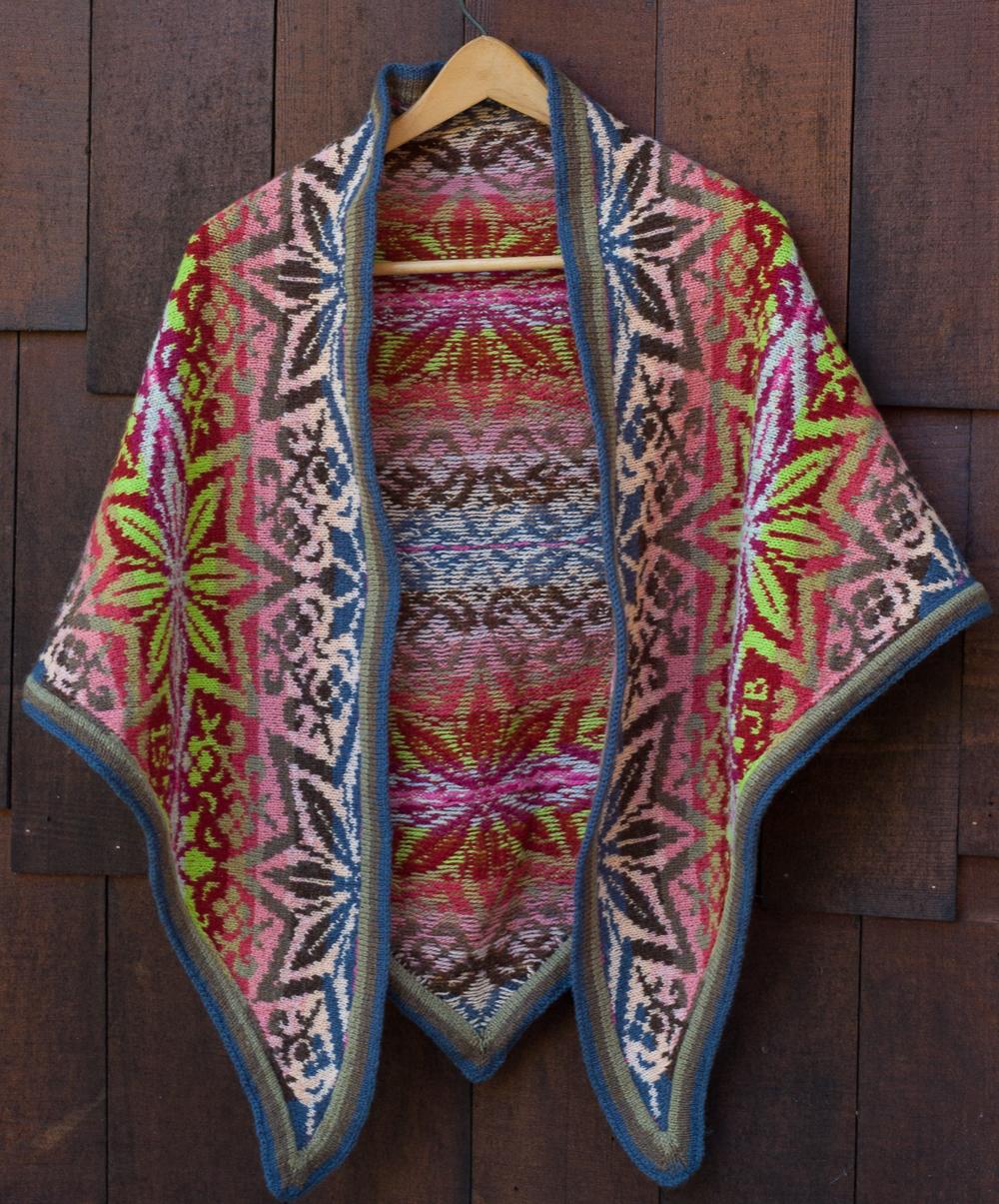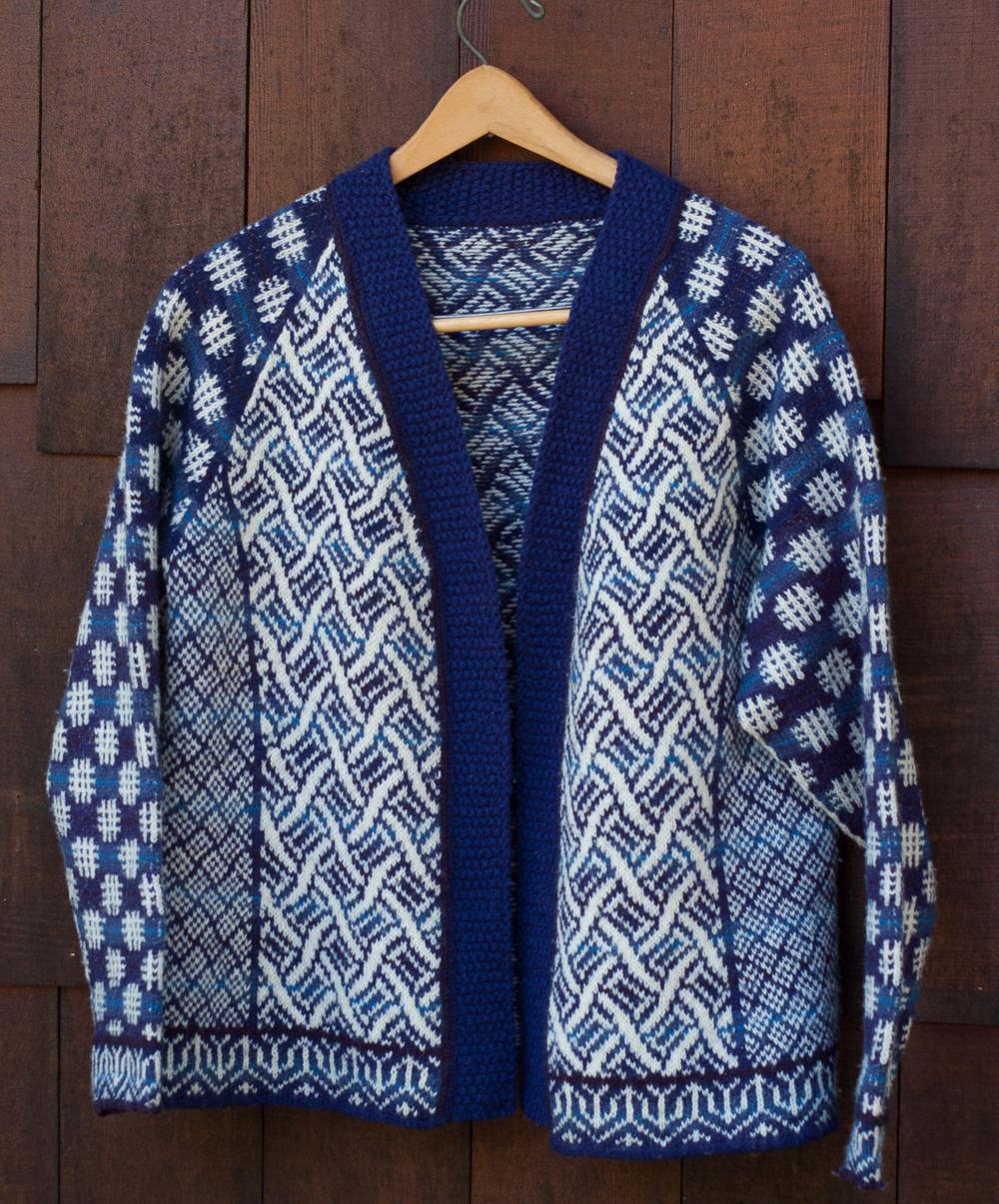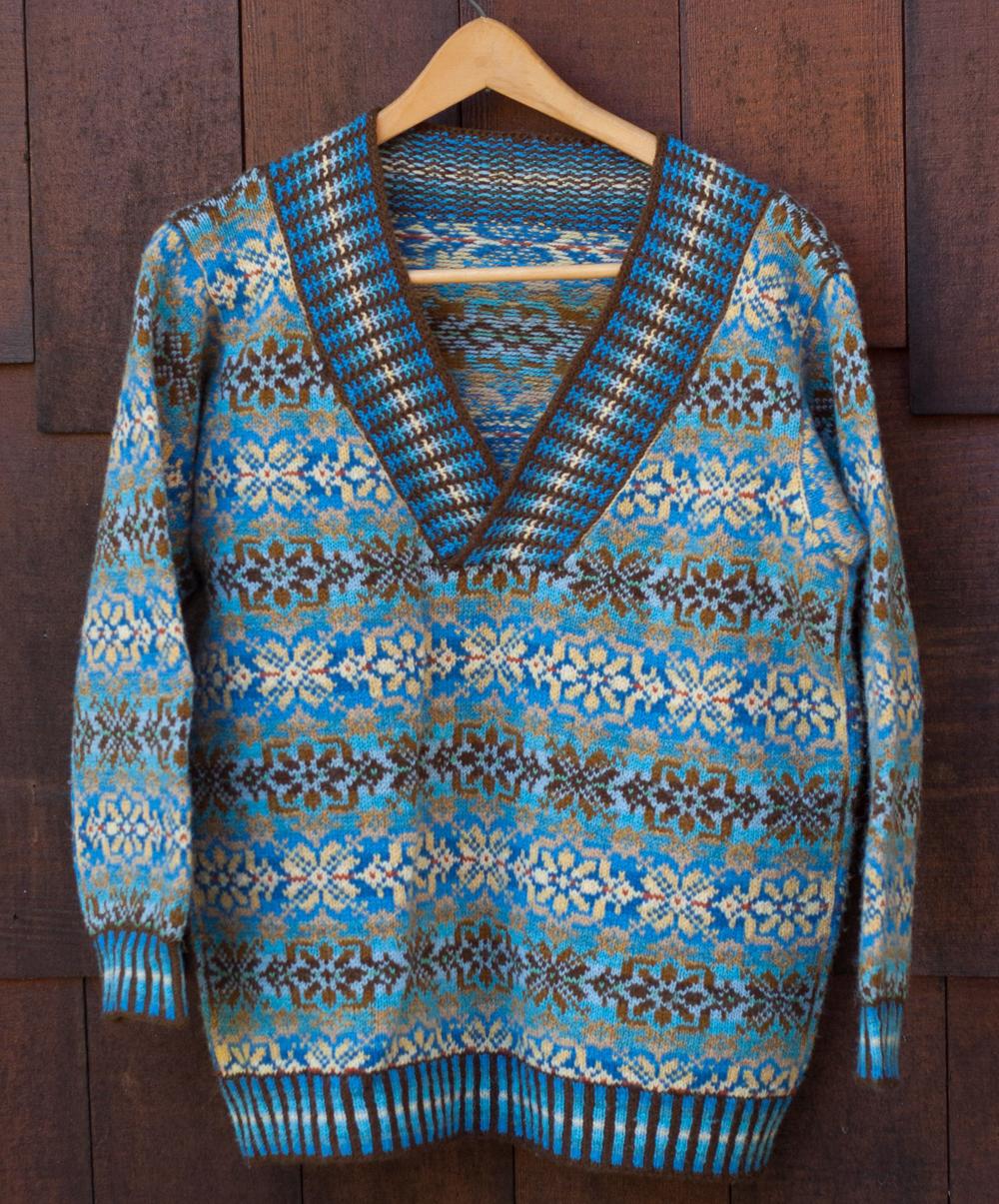 The Joy of Color by Janine Bajus
Janine Bajus, AKA The Feral Knitter, has distilled her renowned 3-day Design Your Own Fair Isle workshop into this inspiring and enabling book. The Joy of Color demystifies the design process, walking you through it step-by-step so you can create whatever you want to knit. Sumptuously illustrated and every bit as colourful as its title suggests, the book is laid out in a way that will make you want to whip out your pencils and squared paper and get straight to designing the multi-coloured knitwear of your dreams. A wide variety of garment styles are covered, and each of the case studies give rich insights into knitterly, creative process.
The Joy of Color is divided into 6 chapters:
Getting Started
Color
Motifs
Garment Shapes
Techniques
Getting It Done
The Techniques chapter answers the questions that most often come up in Janine's classes. This is not a book of patterns but, rather, a book of process, conceived to help you make things up yourself - it's all about you making your own designs! However, helpful blank templates and instructions for designing accessories are supplied at the back of the book, along with invaluable directions for speed-swatching. Practical, friendly and inventive, this book breathes vim and enthusiasm into the topic of producing your own stranded colourwork garments, based on things that are significant to you.
Each chapter includes a workshop section and recommended resources for further exploration along with several case studies of Janine's show-stopping garments. You will also learn from 13 of Janine's students about how they designed their sweaters using the process outlined in her book. Infused with Janine's encouraging presence and sound, knitterly advice throughout, this friendly and empowering tome will help you wear and celebrate all your creative ideas. 
£29.99 
154 pages, indexed, sewn signature, flexi-bound (flexibinding is a very secure and flexible binding that allows the book to lie flat), reinforced cover paperback
First published by Willa Jane Press in 2016