KNITSONIK Stranded Colourwork Playbook (printed softcover book)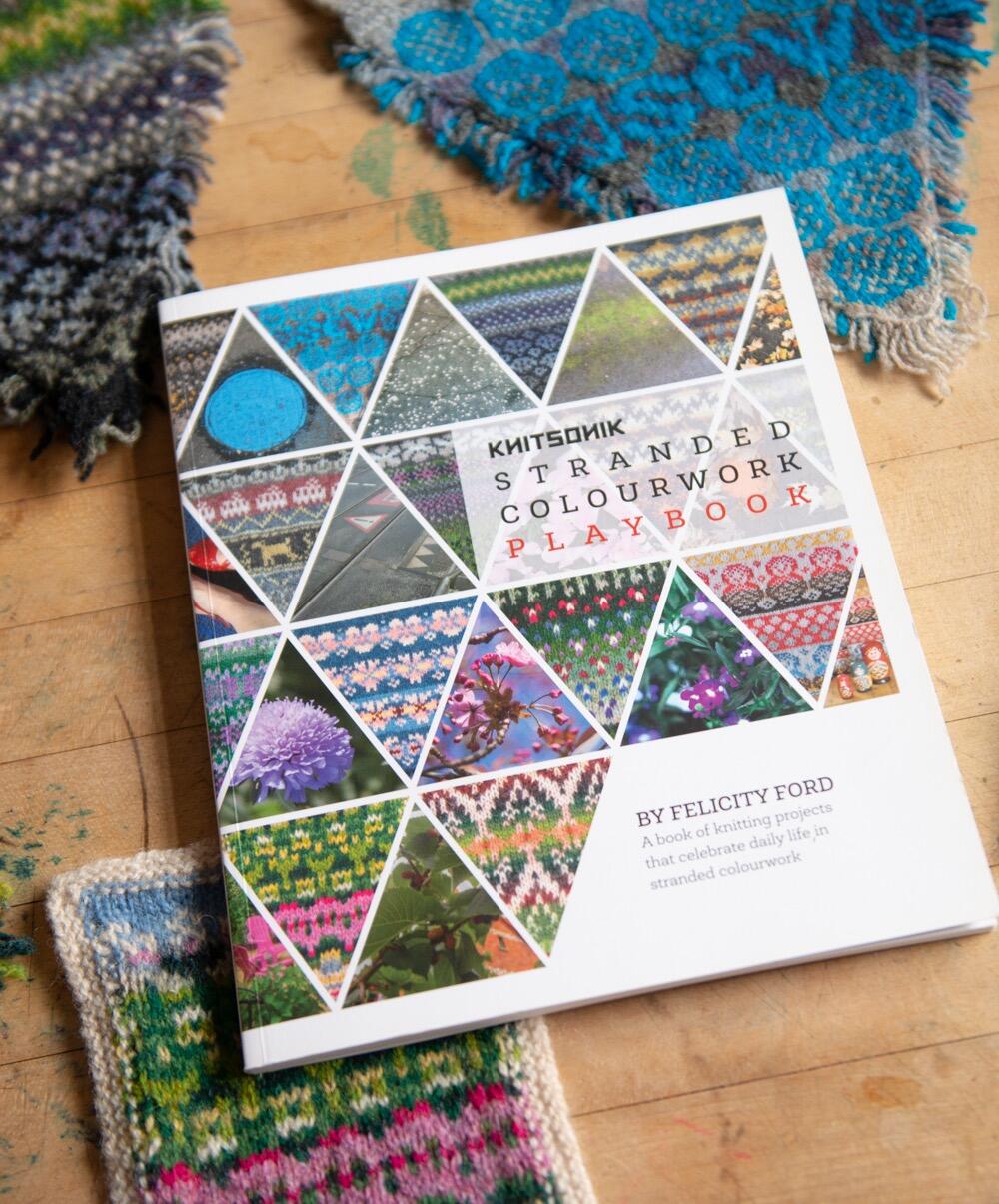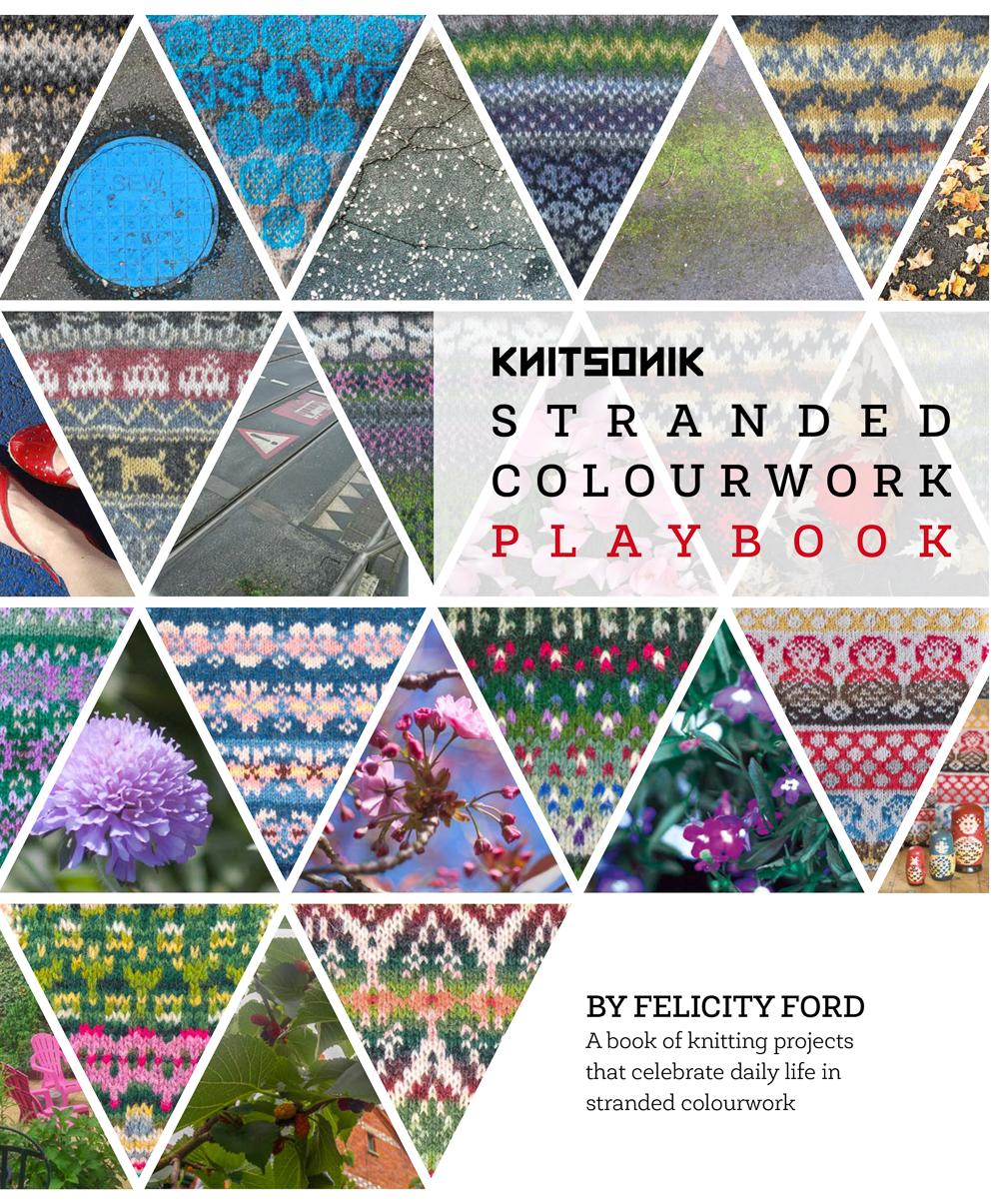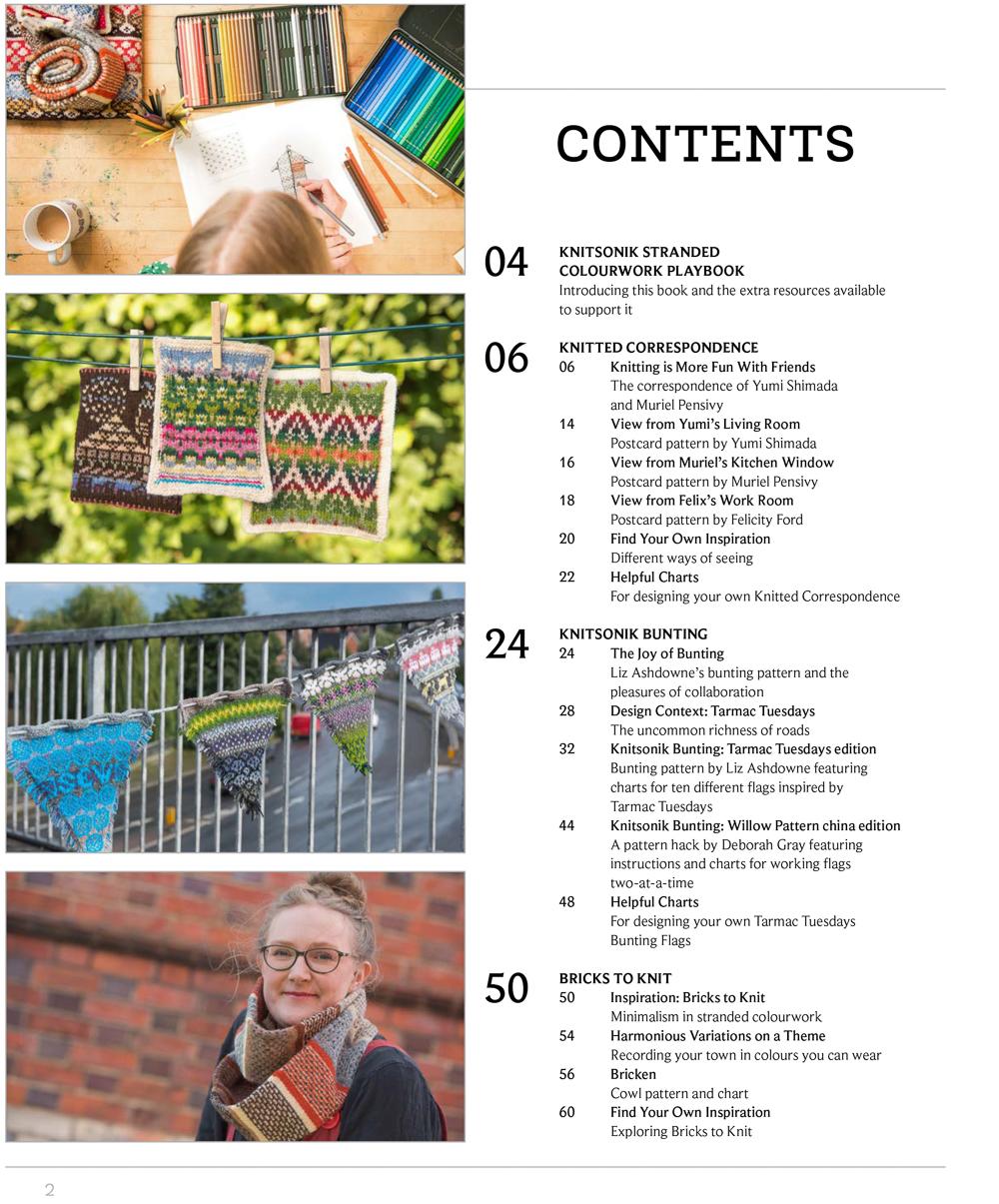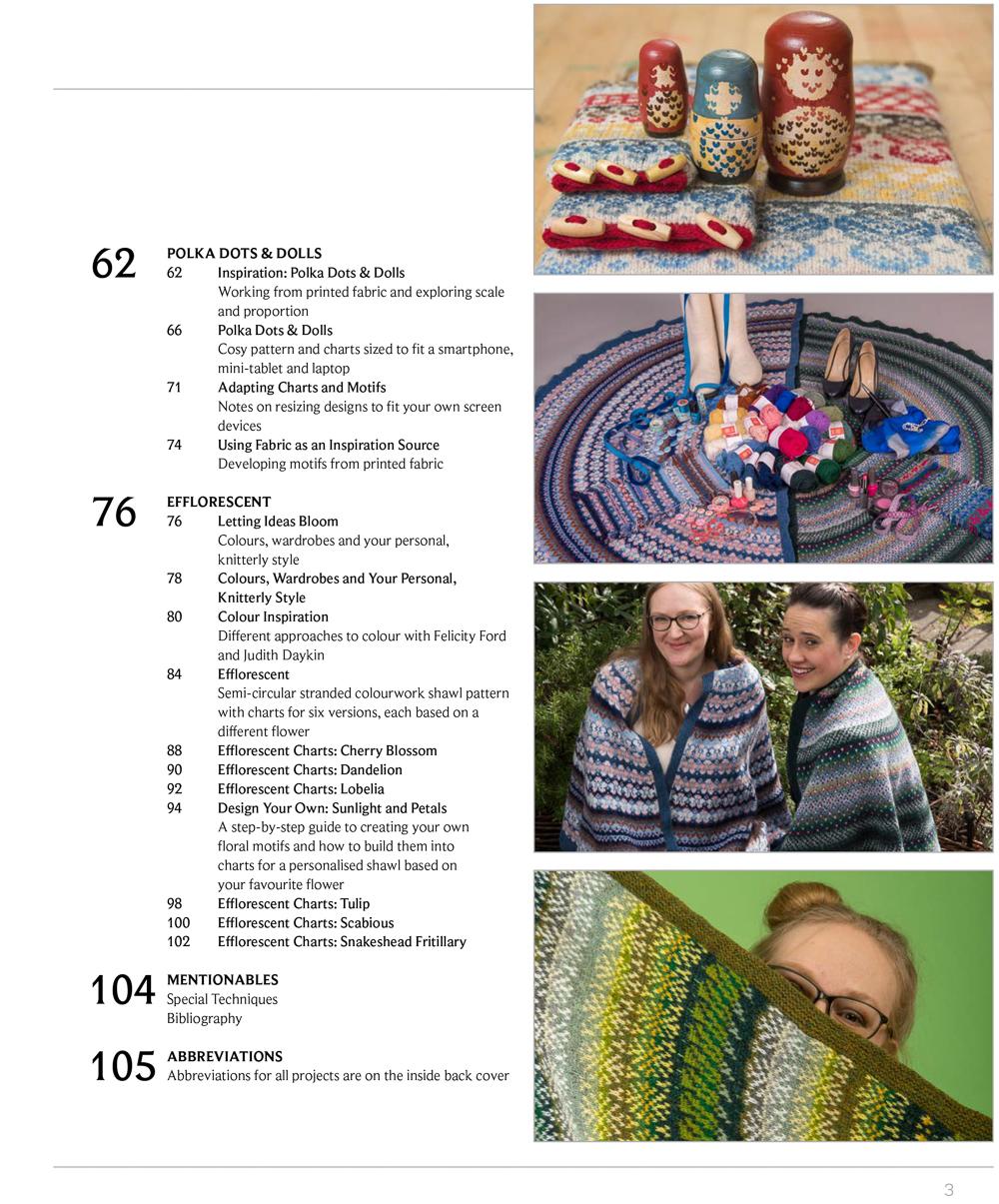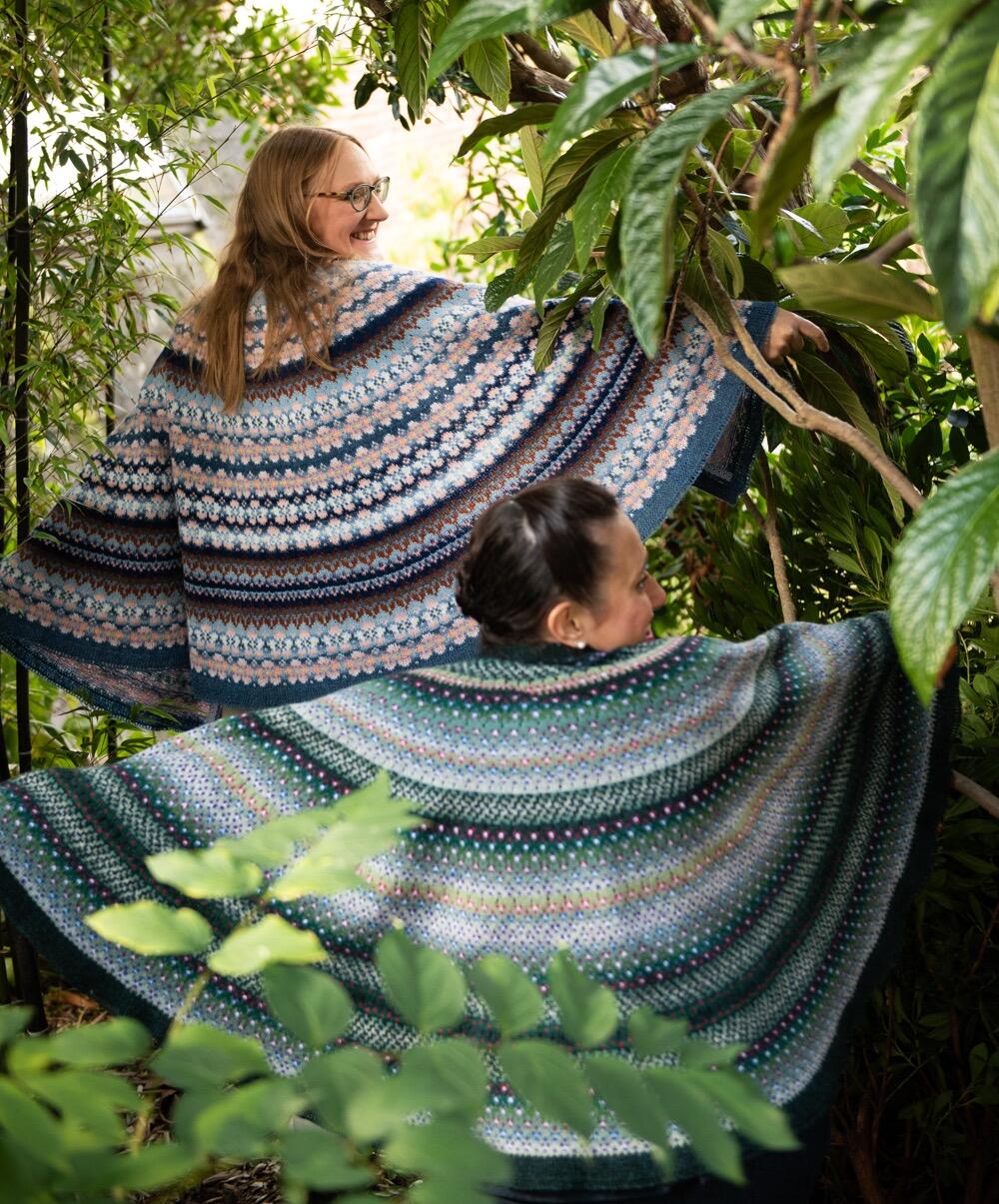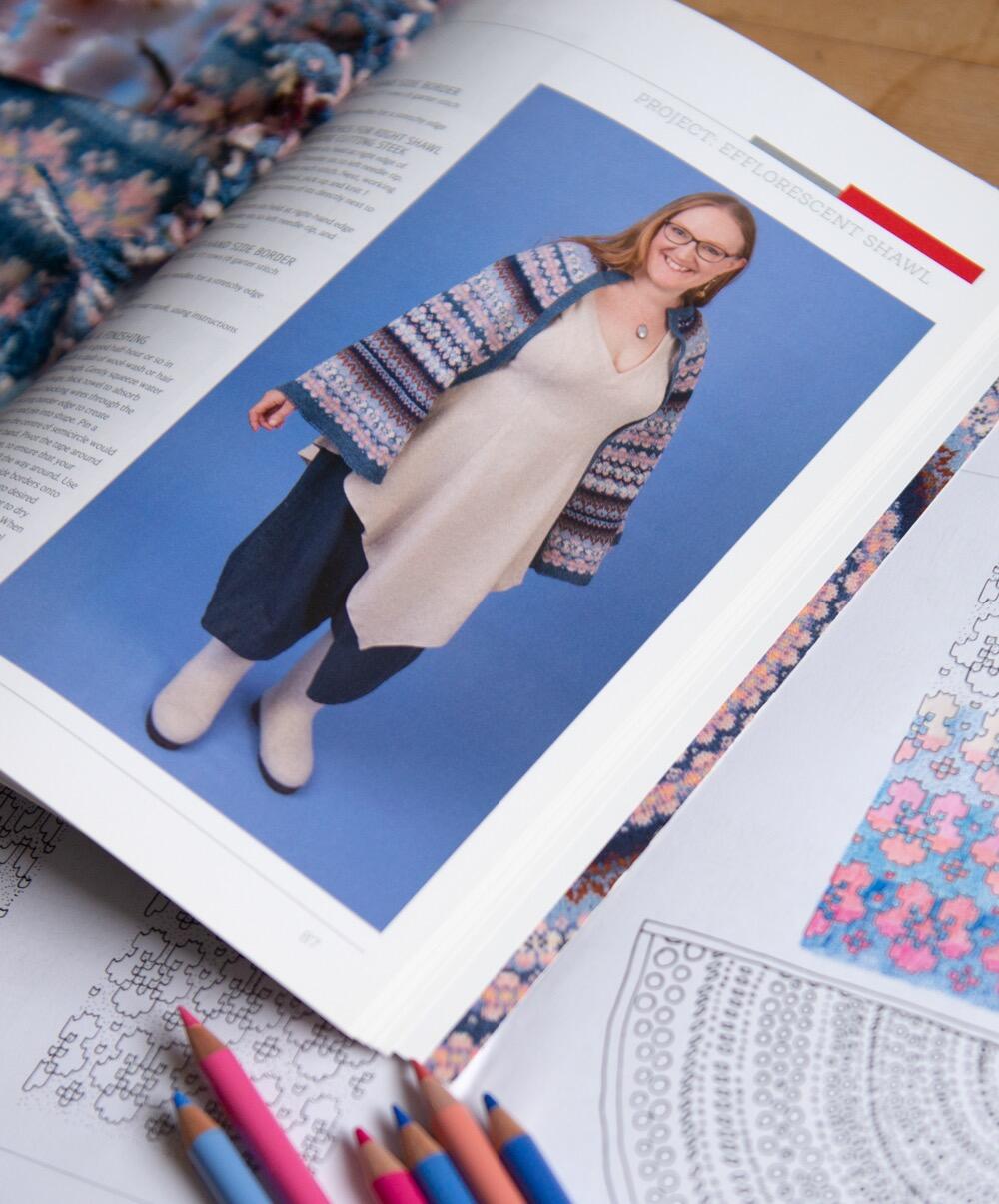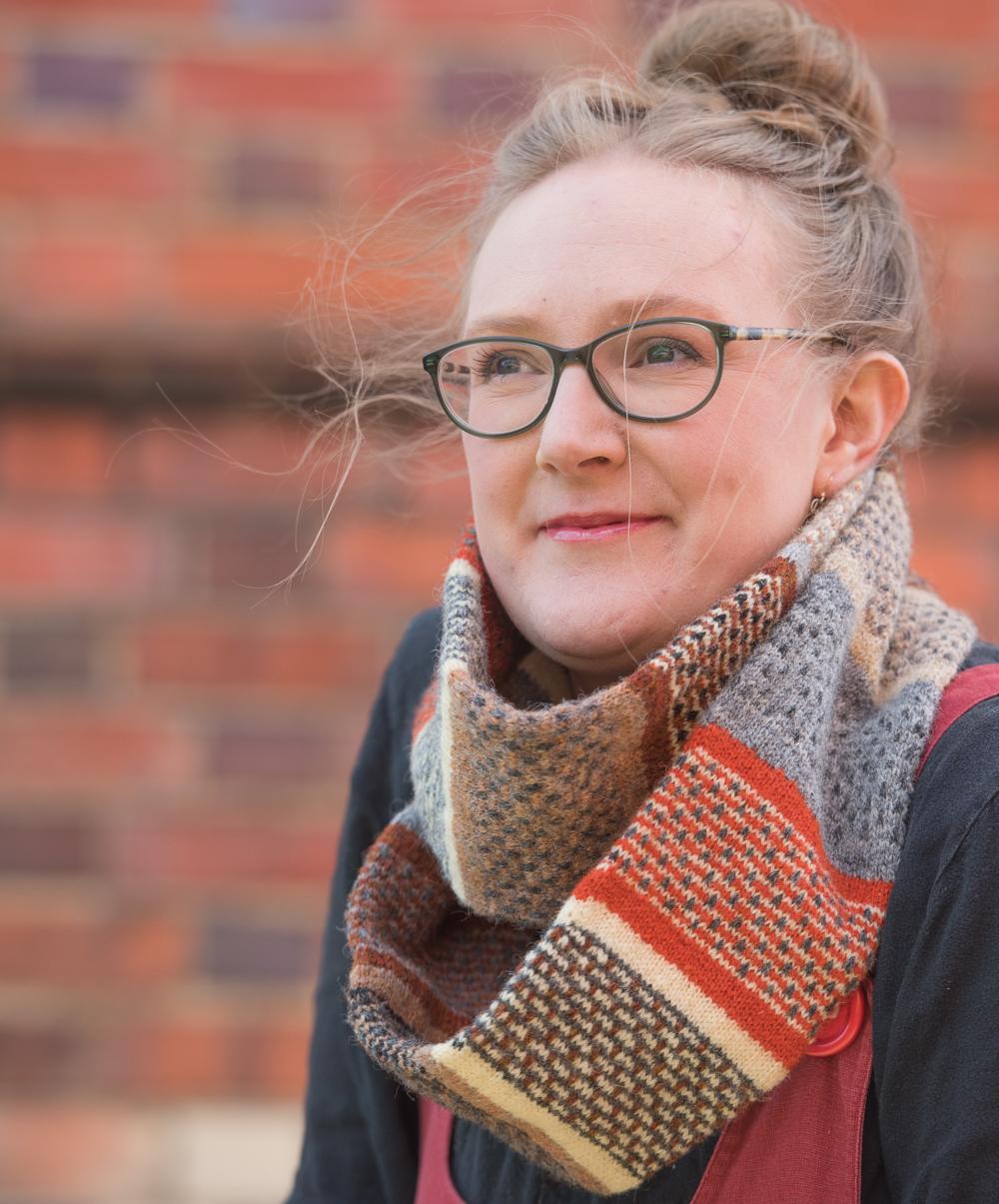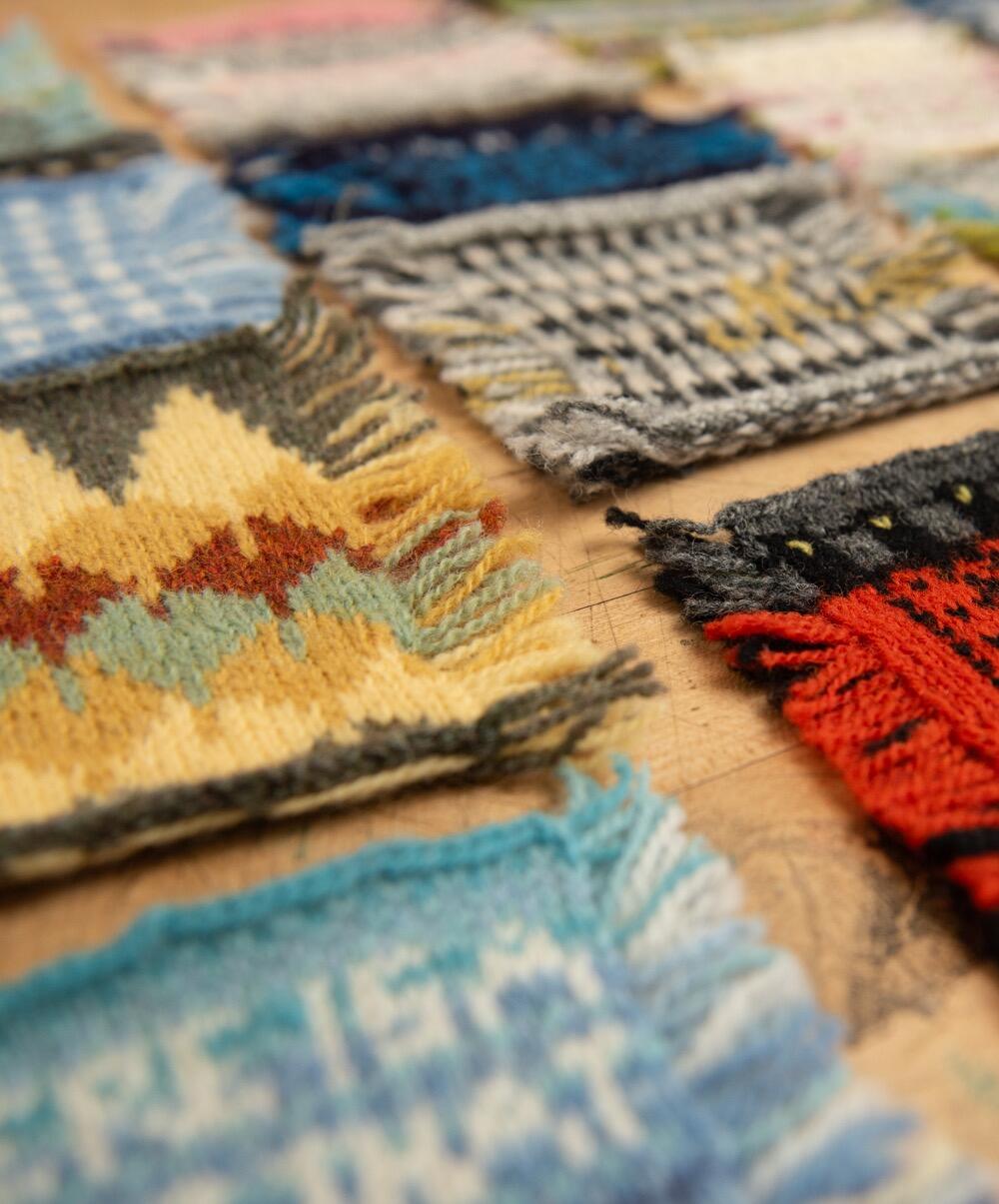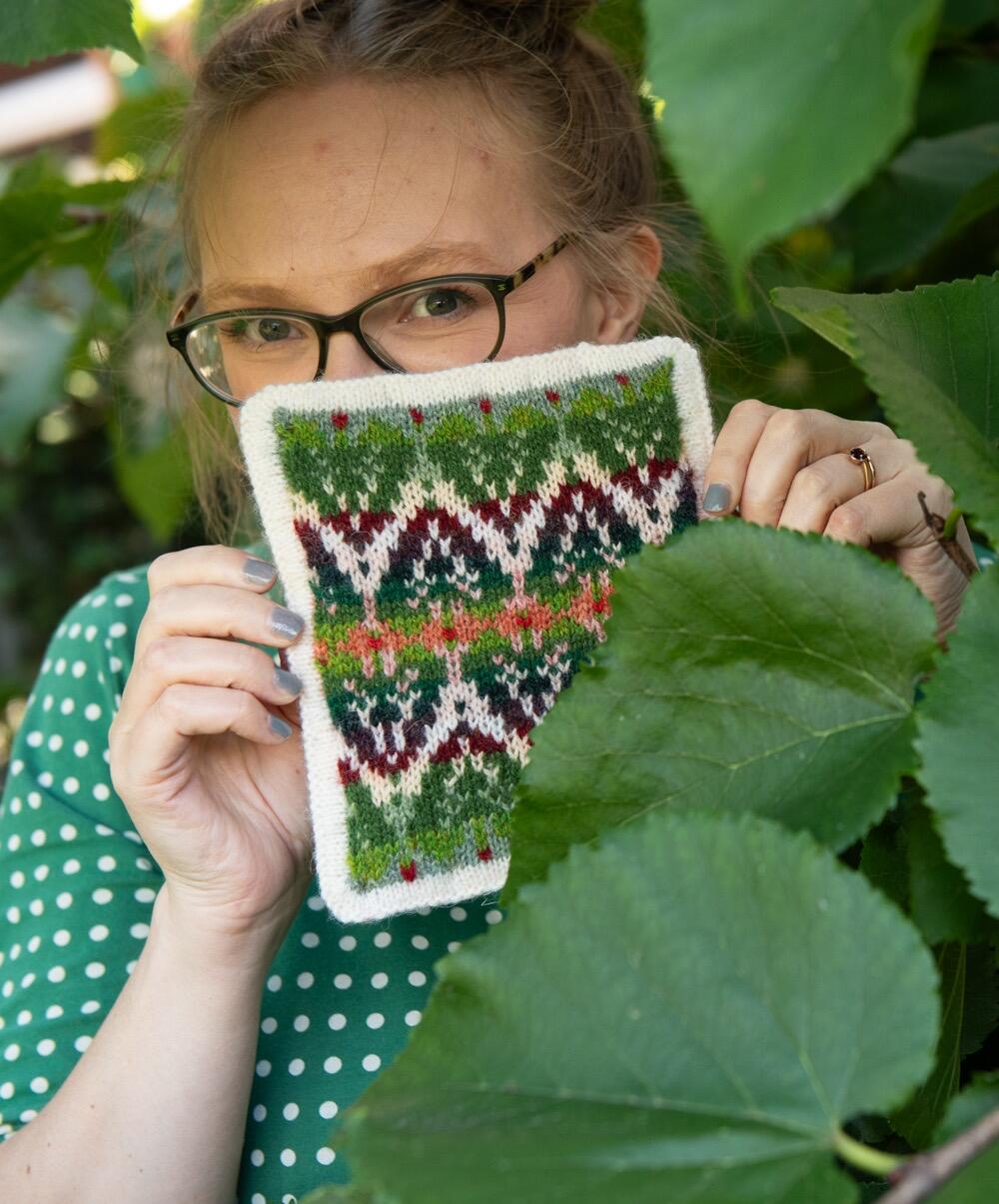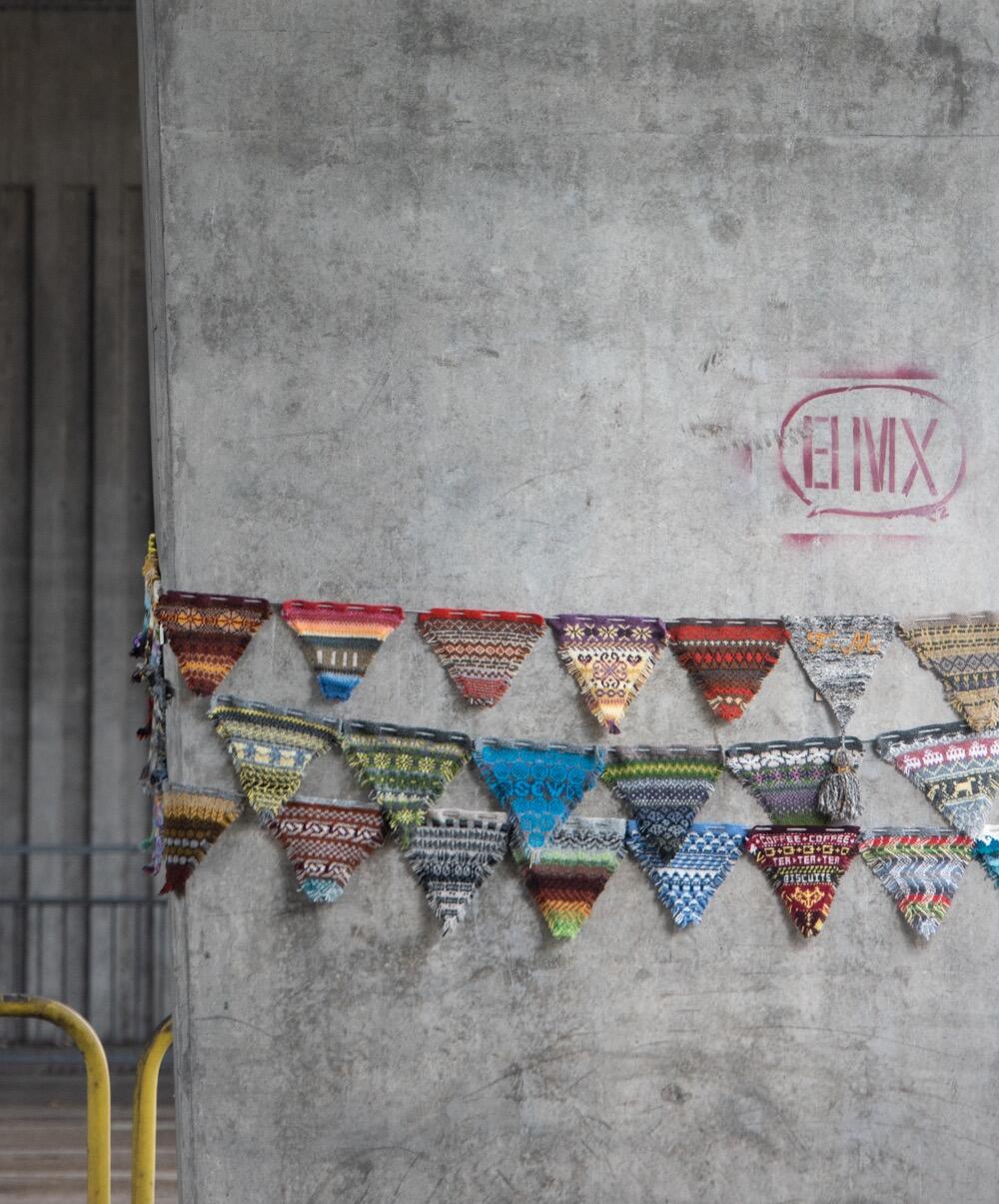 KNITSONIK Stranded Colourwork Playbook (printed softcover book)
by KNITSONIK
"This is a wonderful book. I have already read and enjoyed the previous book Knitsonik Stranded Colourwork Sourcebook which is a remarkable work highlighting the local studies potential of knitting. This book builds on this with some wonderful examples of how stranded colourwork can reflect and record an area. There is a lovely knitted correspondence, bunting, and an amazing scarf which celebrates the loveliness of bricks in Reading further demonstrating the local studies potential of knitting". - Ellen

Join artist and designer Felix and friends in this brand new book for further adventures in stranded colourwork! Building on skills and ideas laid out in the Sourcebook, the KNITSONIK Stranded Colourwork Playbook is its exciting sequel, providing a smorgasbord of celebratory projects to which you can apply your own motifs.
In its pages you'll learn how to draft your own knitted correspondence; to produce stranded colourwork bunting with your friends; to translate the textures of your town into a cowl; to experiment with scale and proportion when working with motifs; and to adapt and create a stunning shawl that will cover your shoulders with rounds of hand-picked flowers. Featuring the voices and ideas of many friends from the community of knitters who already enjoy working with the ideas from the Sourcebook, this collection is full of fun, friendship, and designs that invite you to play.
Its collaborative spirit is perhaps best encapsulated by the beautiful bunting created by Anderson High School in Shetland. Using Liz Ashdowne's KNITSONIK Bunting pattern from the Playbook, staff and pupils designed and knitted flags celebrating their different departments and Shetland Wool Week; it hangs in the school foyer and represents everything that the Playbook is about: celebration, collaboration, stranded colourwork and play. 
What will you and your friends make from this book?
With sumptuous photography by Fergus Ford Photography and a glorious layout by Nic Blackmore this book is a really lovely object showing how to apply your own motifs, palettes and shading sequences to a broad range of fun projects.

£19.99
104 page paperback book litho-printed, perfect-bound 
First published by KNITSONIK Ltd. in 2018
Every printed copy of this book comes with a unique digital download code stuck inside its front cover; when you receive your printed book, you can enter this download code at Ravelry.com via this link: https://www.ravelry.com/redeem/knitsonik. This enables you to both download your complimentary eBook and to have it added to your Ravelry Library. 
---
---