Slice! - stranded colourwork knitting pattern (instant PDF Download)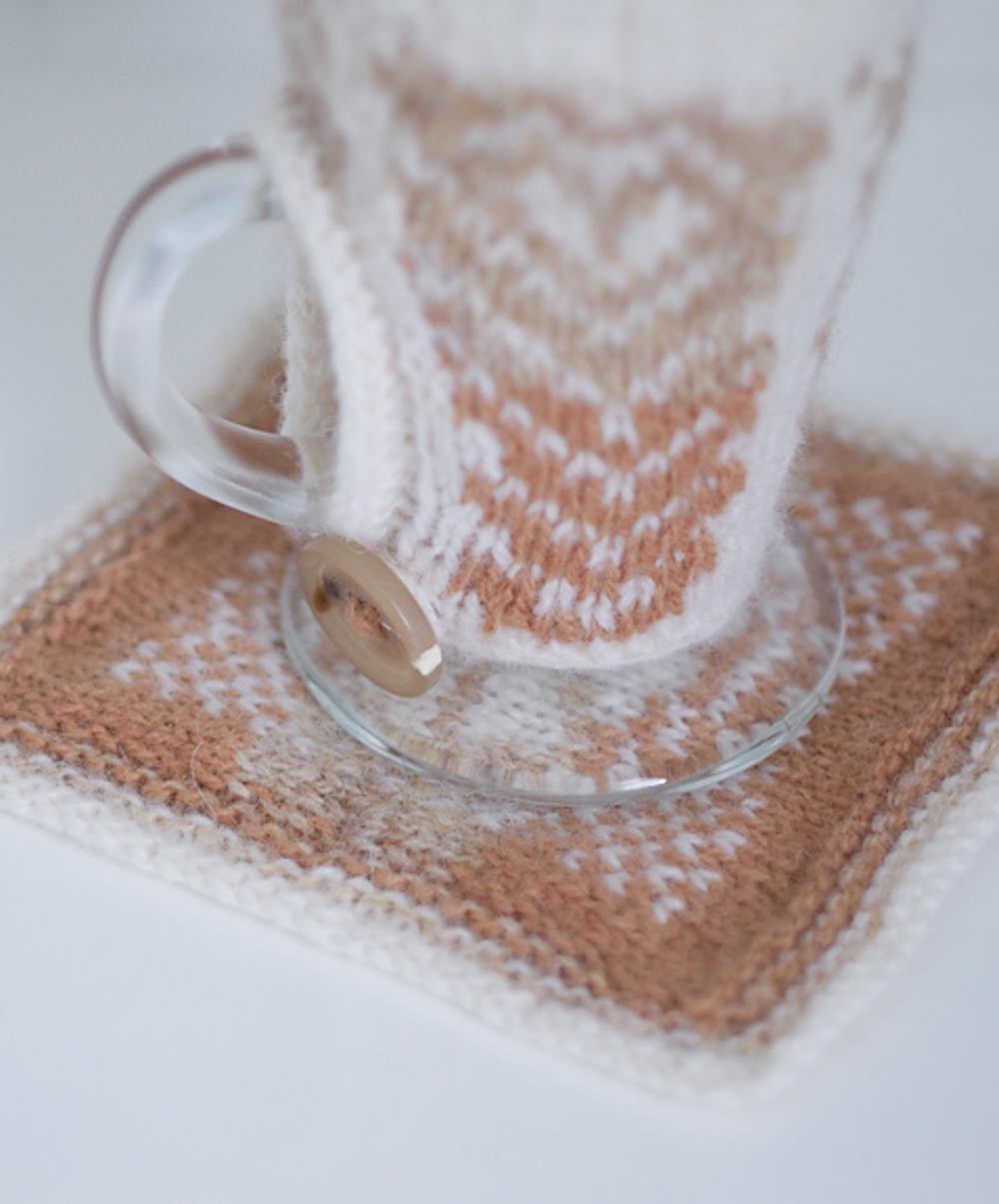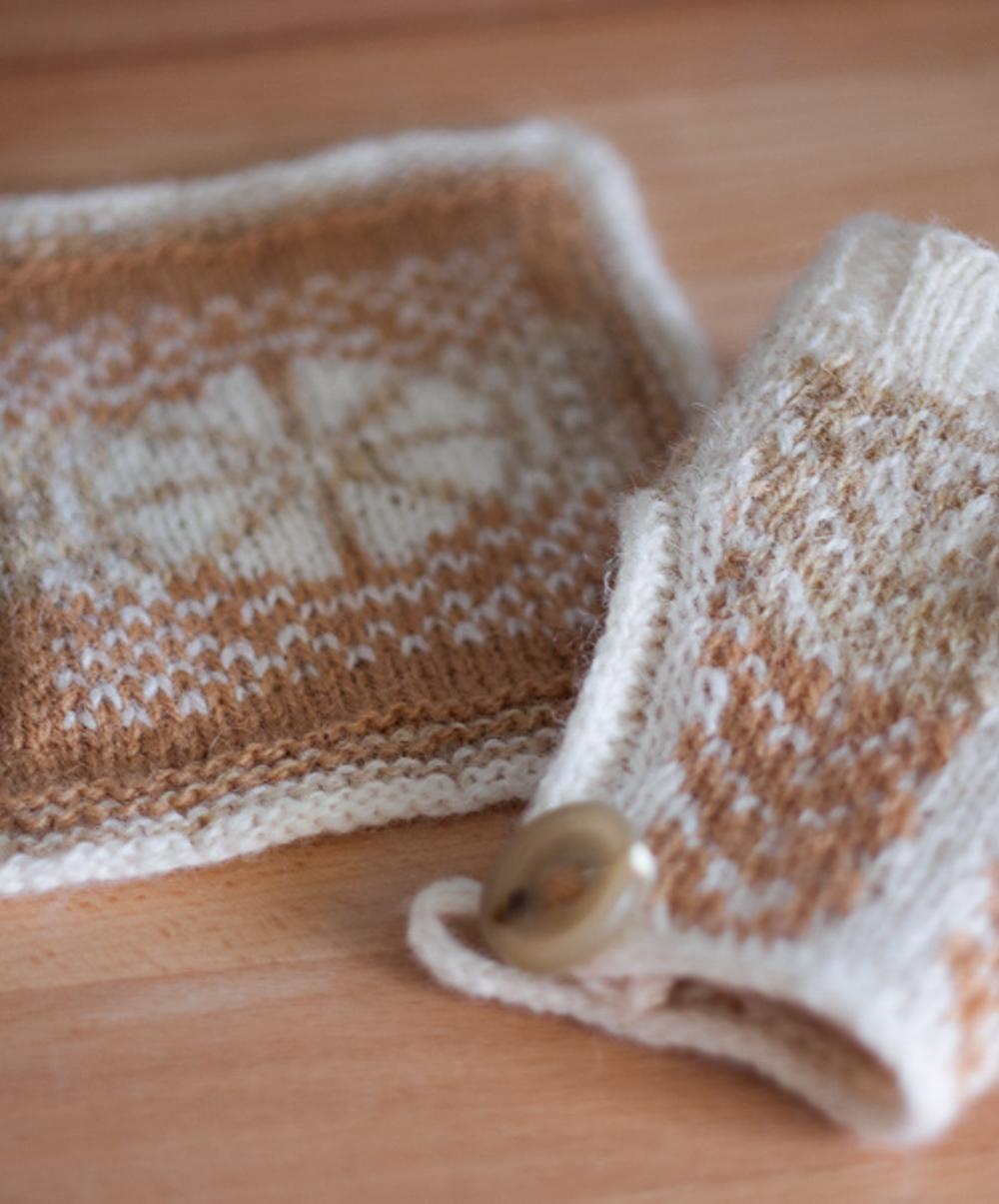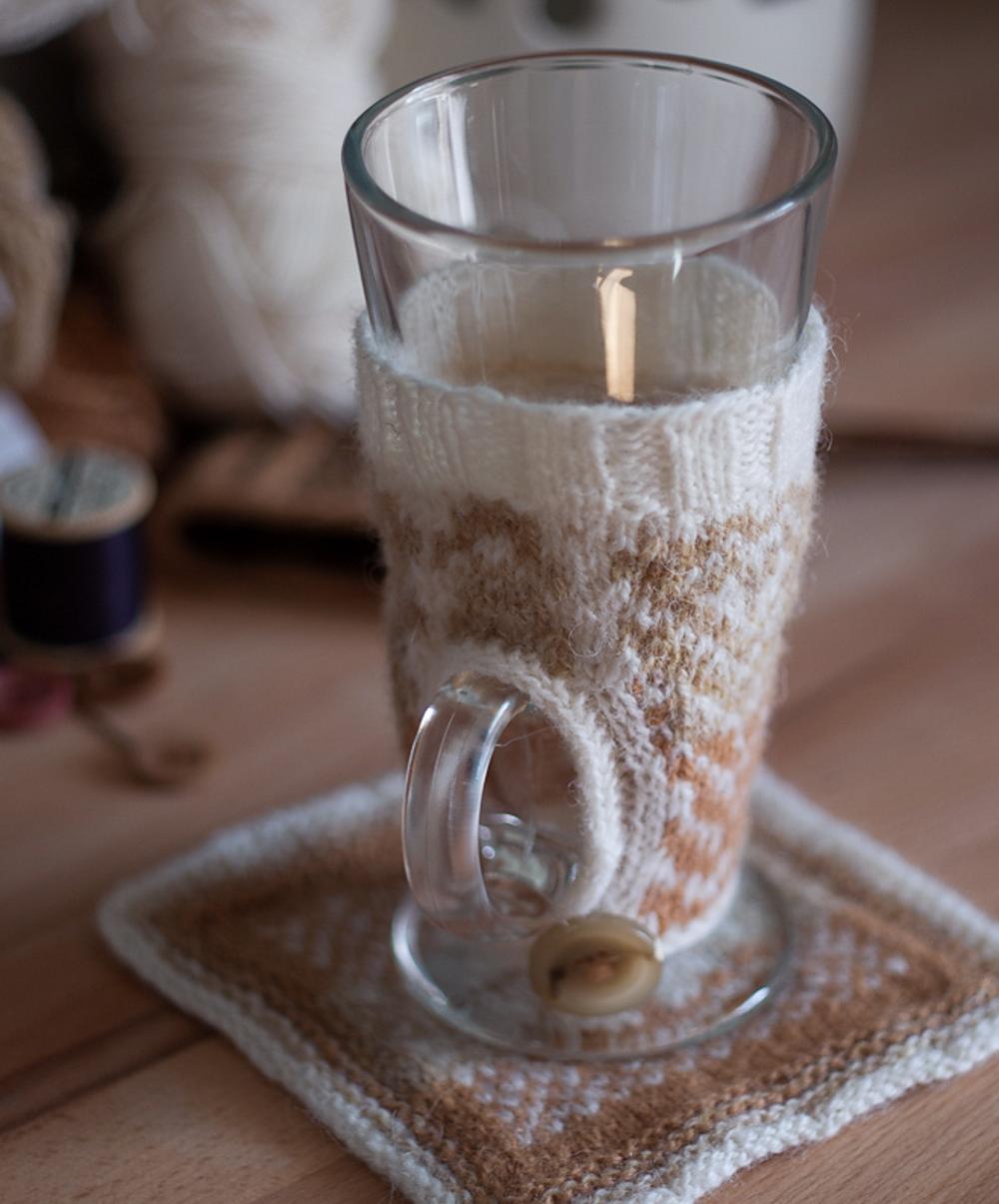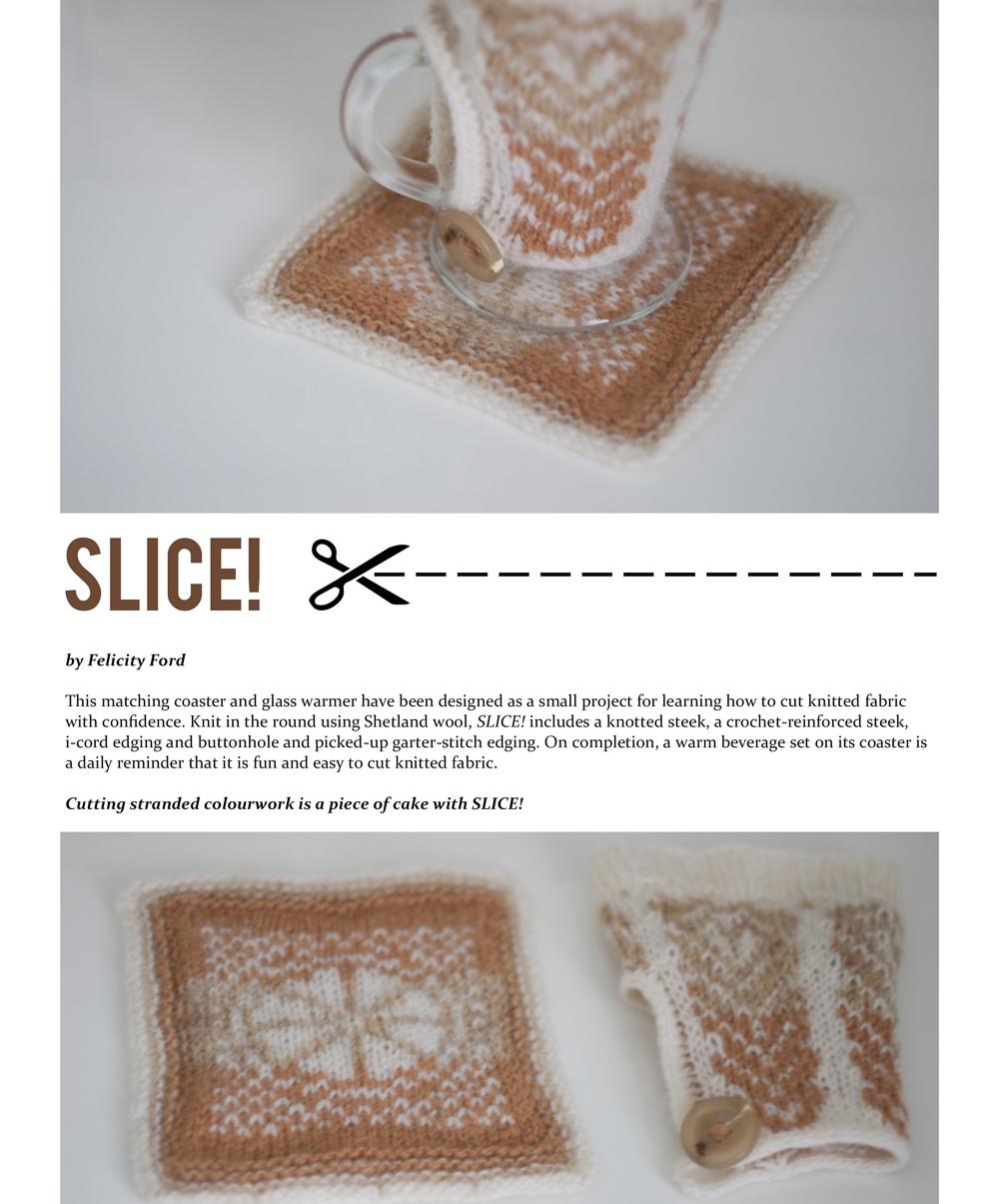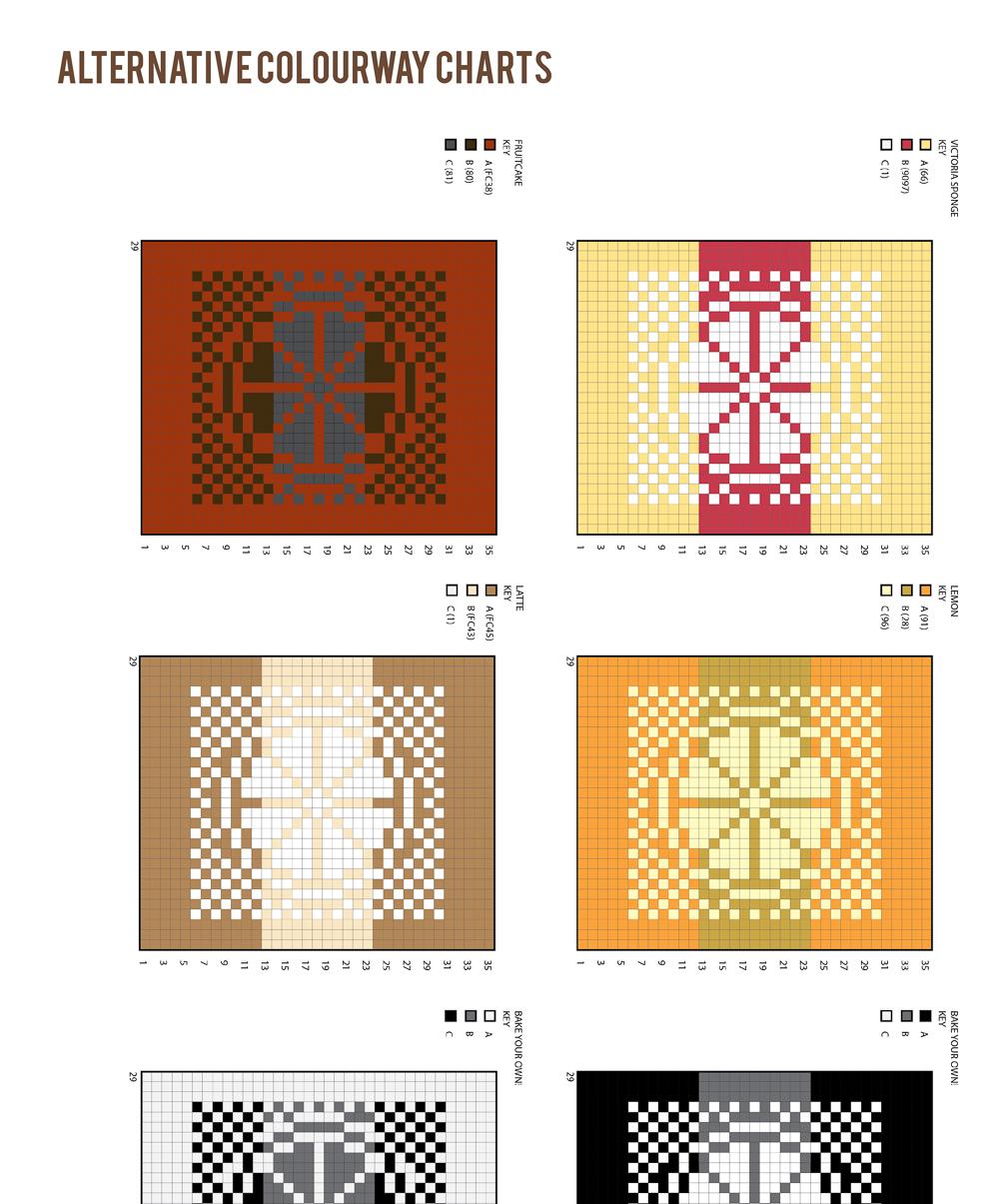 Slice! - stranded colourwork knitting pattern (instant PDF Download)
by KNITSONIK
This digital download contains instructions for knitting a matching coaster and glass warmer. The digital download includes complete instructions, plus a well-illustrated tutorial supplied as part of the pattern. Cutting stranded colourwork is a piece of cake with Slice! Please note: the instructions for the colourwork are charted and not written out longhand; you will need to be able to read knitting charts in order to knit this design.
About Slice!
This set of latte glass warmer + matching coaster knit in cake/beverage shades of your choice was originally designed for a day-long steeking workshop held at Purlescence in 2015. Although small, this project boasts a variety of handy techniques including:
knotted steek
rochet-reinforced steek 
i-cord edging and buttonhole
picked-up garter-stitch edging
Once you've finished making Slice! your wool-warmed beverage and matching coaster can serve as a daily reminder of your wondrous, newfound skills. Slice! is the perfect project for learning to work and cut steeks in your stranded colourwork knitting. 
For more background on Slice! you may enjoy reading this post.
Yarn
The sample shown uses about 40 - 50m / 43 - 53 yards of three different shades of Jamieson & Smith Shetland 2-Ply Jumper Weight yarn. This is a wonderfully soft but sticky yarn, ideal for a project in which the knitting will be cut as it doesn't unravel easily. Alternative yarns include any 100% wool, fingering-weight yarn. For successful steeking experiences yarn must not have been superwash treated, and very smooth or silky yarns are not recommended.
There are three suggested colourways for Slice! in Jamieson & Smith 2 Ply Jumper Weight (Fingering weight; 100% wool; 115m / 125 yards per 25g ball). About a third of a ball of each shade in your selected colourway will provide just enough yarn to make both the coaster and the latte glass warmer. (Samples shown in Latte and Lemon.)
Victoria Sponge: 66, 9097, 1
Fruitcake: FC38, 81, 80
Latte: FC45, FC43, 1
Lemon: 96, 28, 91
(which you can buy here)
Needles & Notions
6 DPNs or circular needle for working magic loop in size needed to get gauge (sample worked on 2.5mm needles). Note: 5 DPNs are required for picking up stitches around the steek plus 1 DPN for knitting with – it gets tricky with only 5!
4 stitch markers.
tapestry needle.
strong, smooth sock yarn for crochet reinforcement and holding live sts.
sharp scissors.
crochet hook one size smaller than working needle (for working reinforcement).
crochet hook one size larger than working needle (for working provisional cast-on).
a small button approx 1cm (¼") diameter.
heavyweight iron-on interfacing (optional).
one latte glass 280ml (9.85oz) measuring 15cm (6") tall with a handle situated 7.5cm (3") from the rim (similar to this).
Gauge
26 stitches and 32 rows = 10 cm/4" over colourwork on gauge-size needle(s). Gauge was achieved on 2.5mm (US 1½) needle(s) - see note above regarding the requirement for extra needle(s) for this project.
Sizing
One size: to fit 15cm (6") tall latte glass
Pattern Notes
Knit in the round using Shetland wool, SLICE! includes a knotted steek, a crochet-reinforced steek, i-cord edging and buttonhole and picked-up garter-stitch edging. On completion, a warm beverage set on its coaster is a daily reminder that it is fun and easy to cut knitted fabric.