Set of 5 Eclectic Gift x KNITSONIK notecards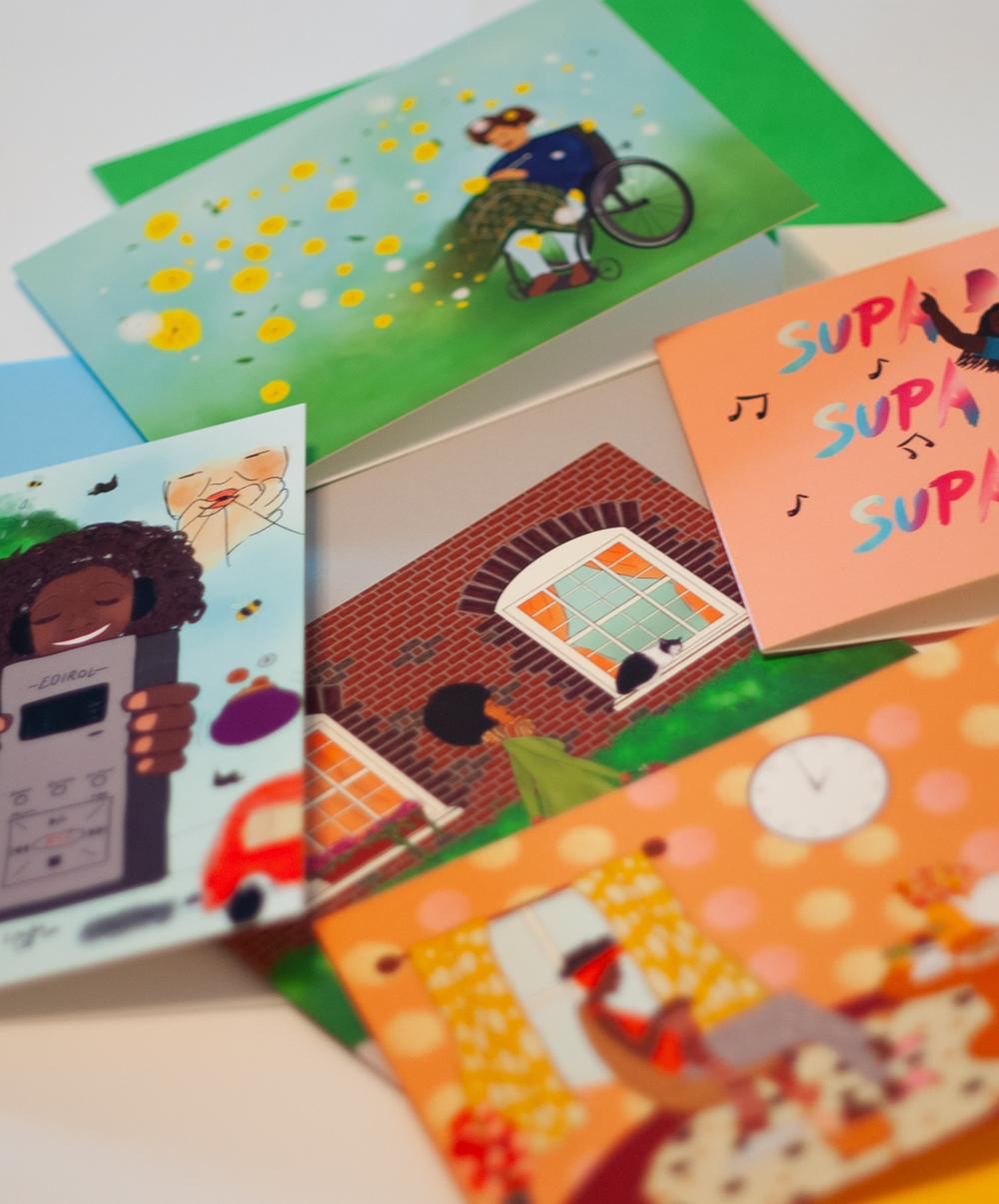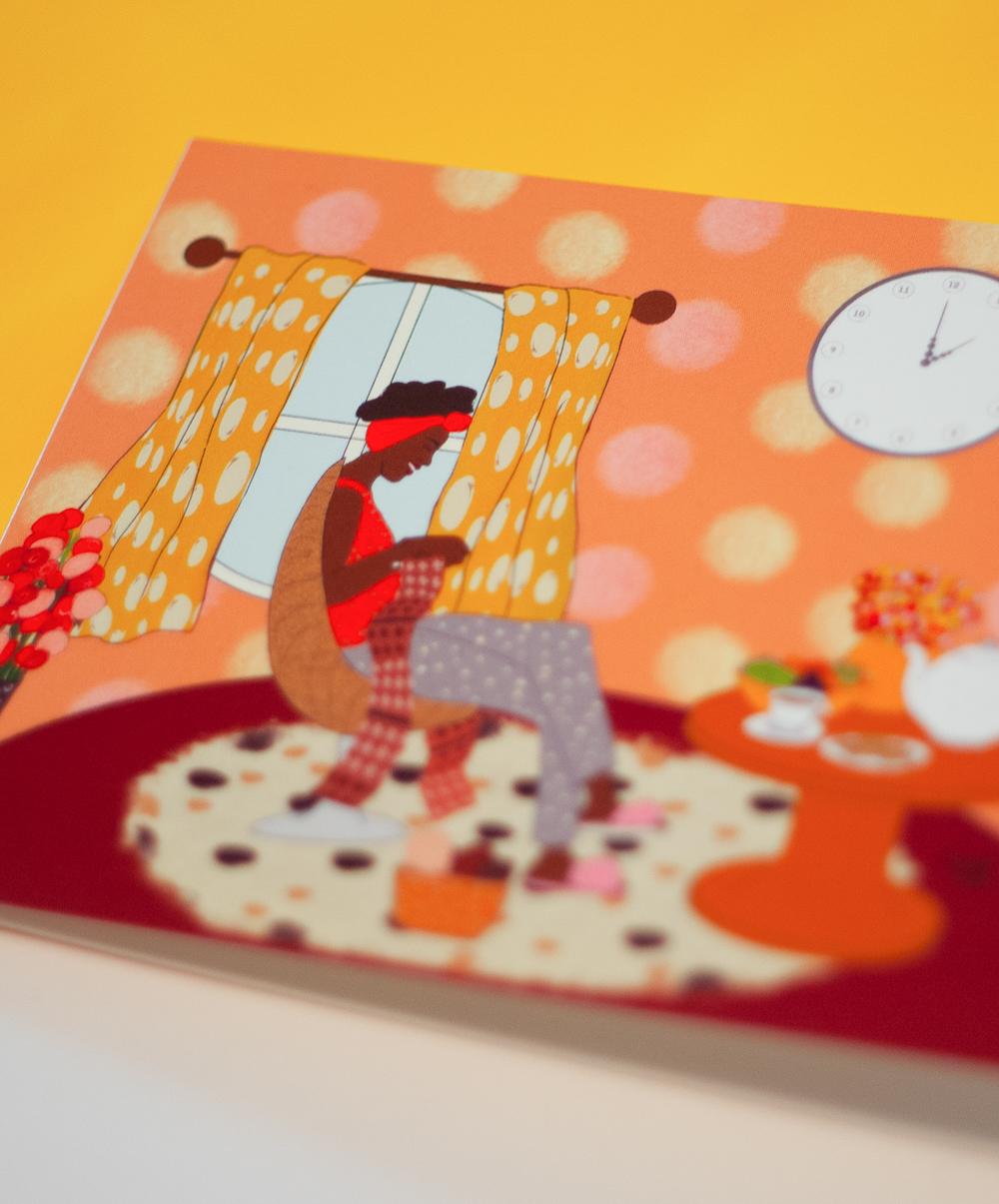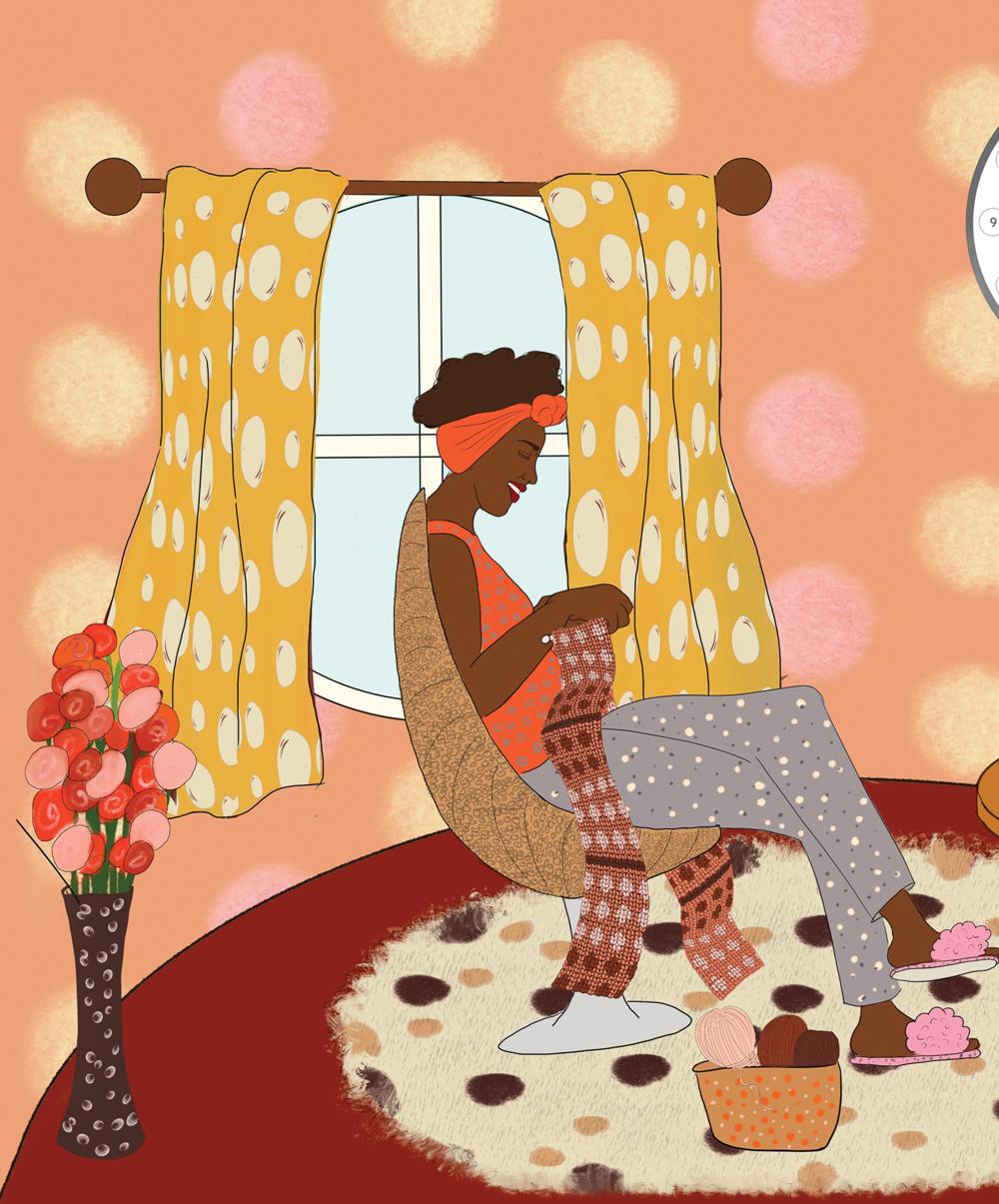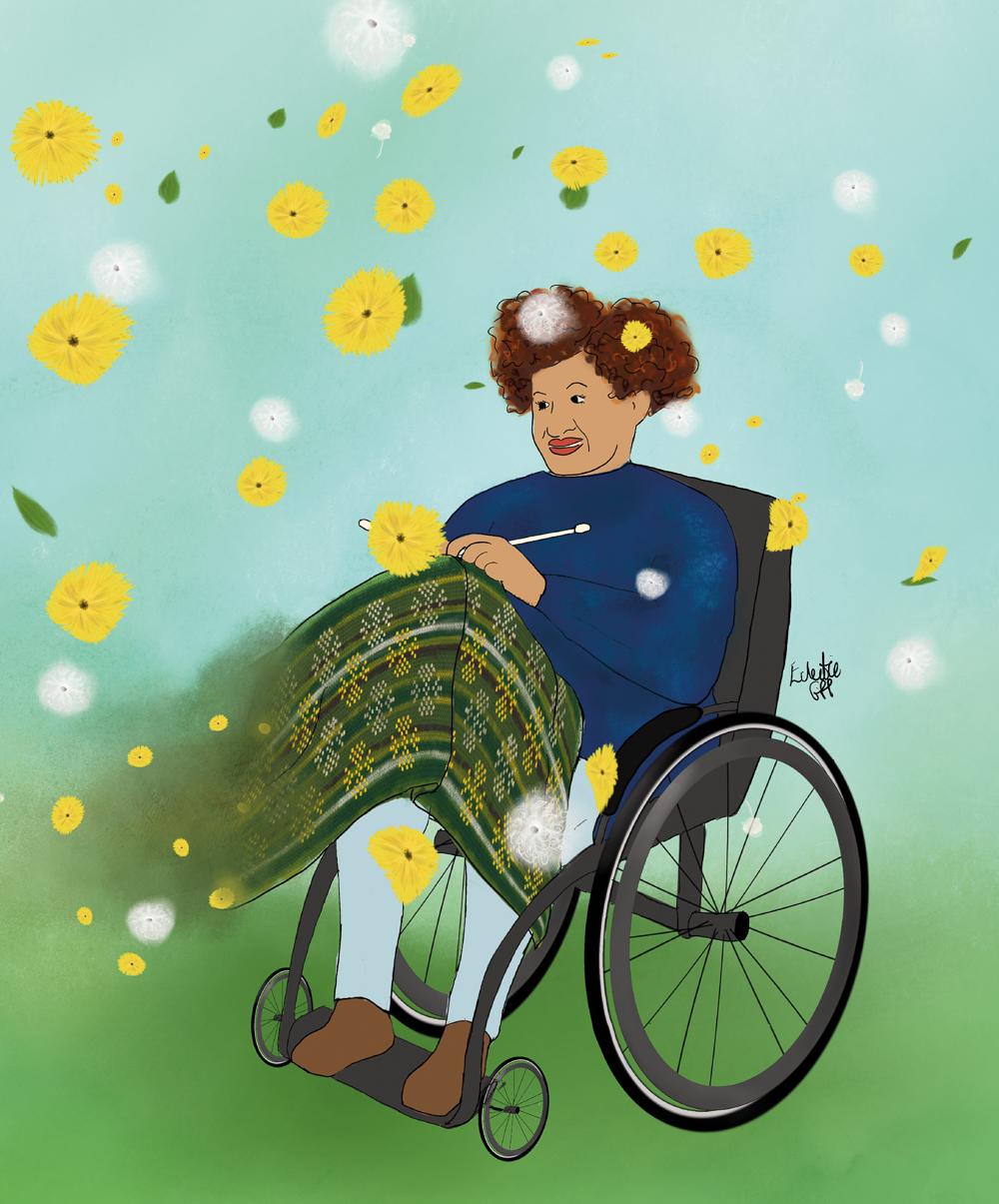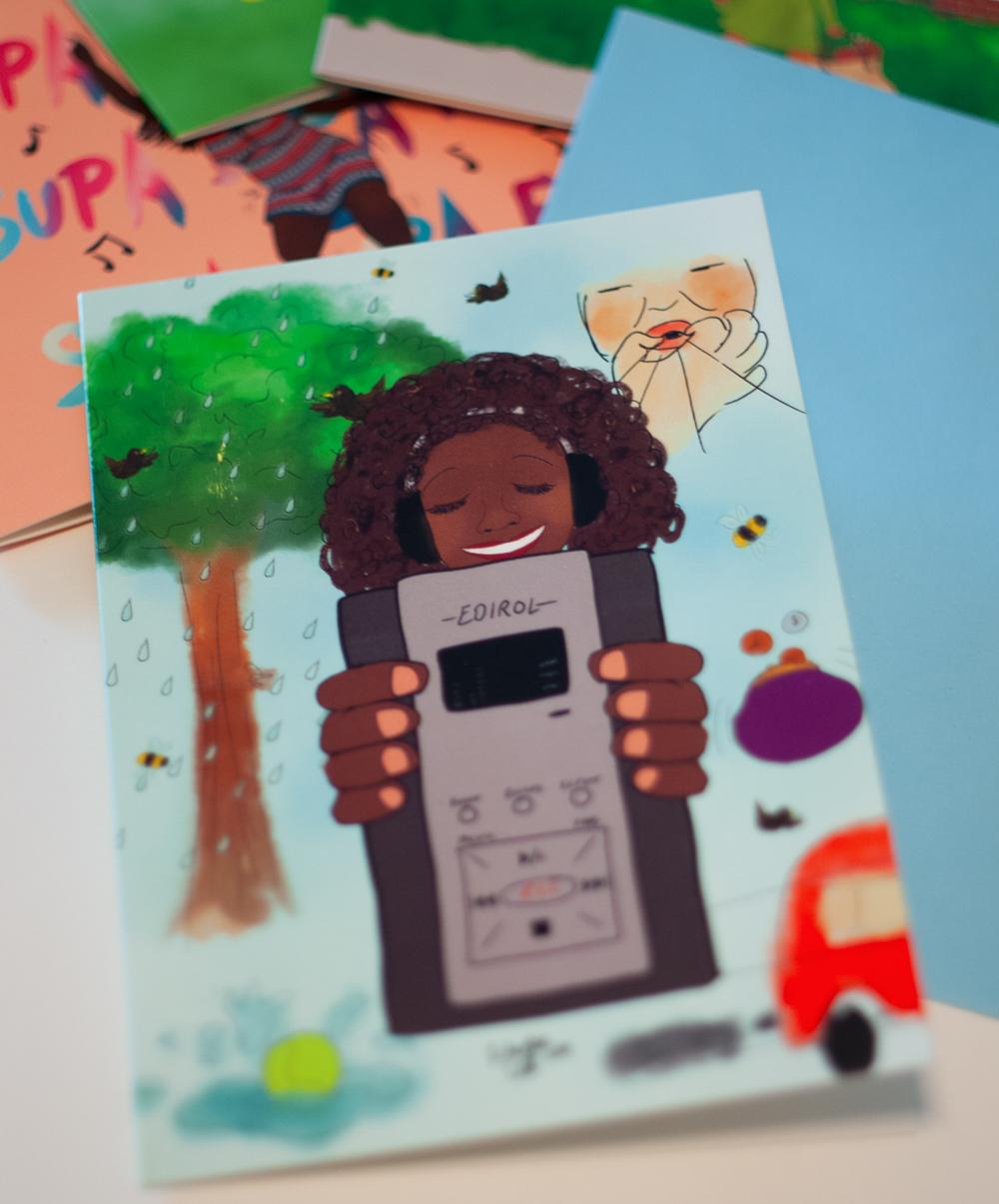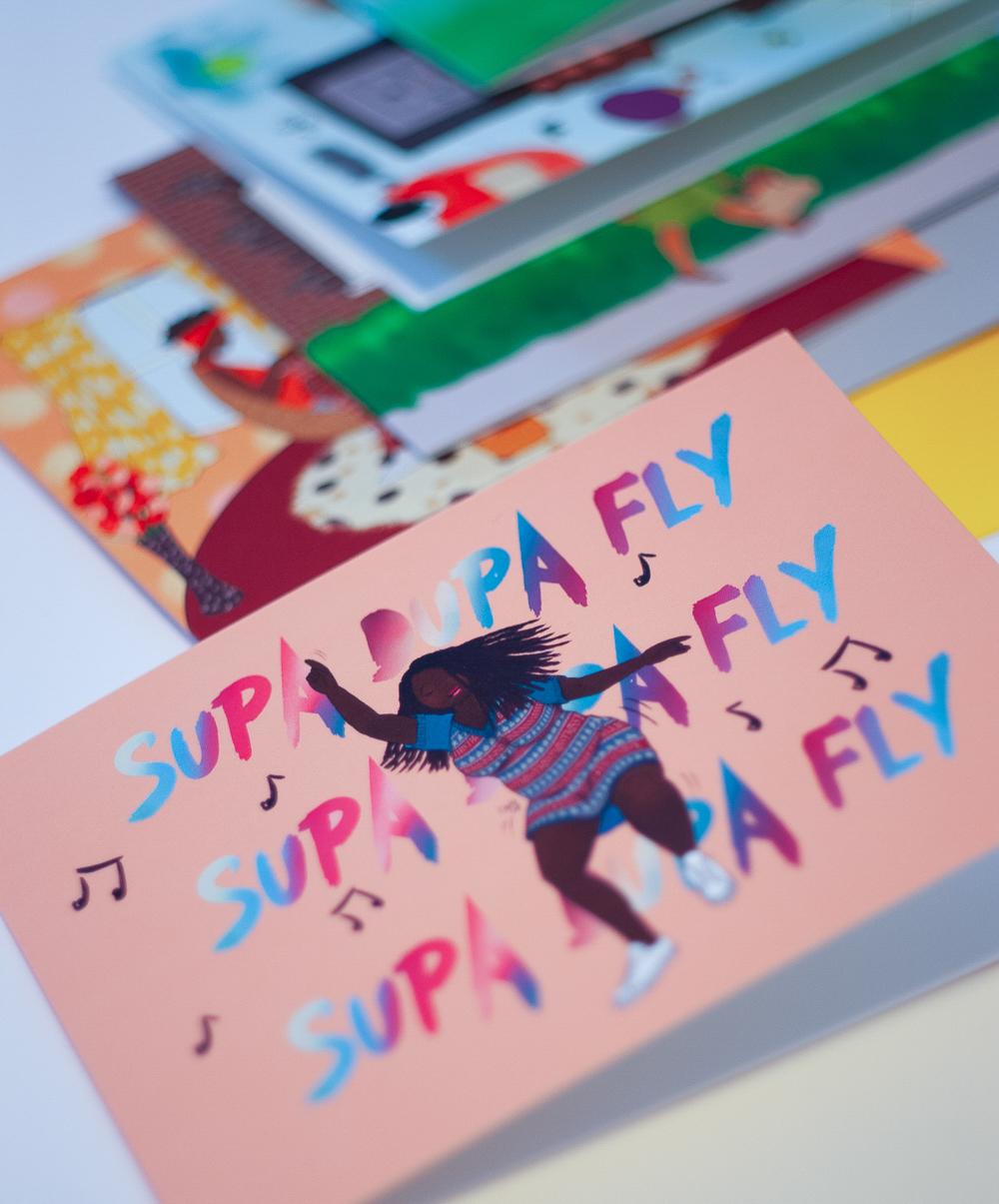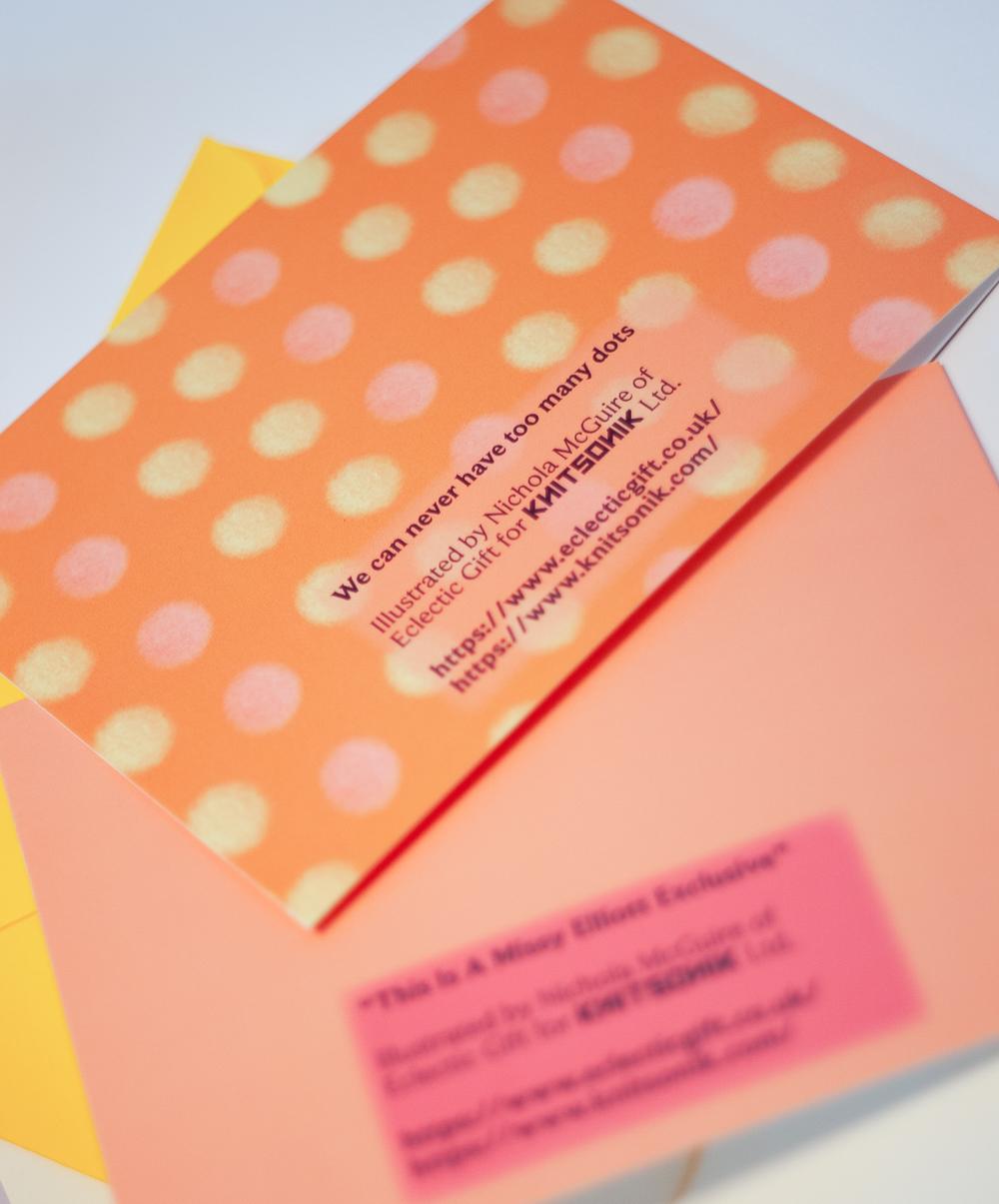 Set of 5 Eclectic Gift x KNITSONIK notecards
by KNITSONIK
"I only draw what I connect with; feel something from; am inspired by; or which sparks my interest. For me that is most often falls into two brackets which are representing women of colour and representing mental health awareness. Sometimes I am just blending colours and doodling and something just appears on which I build but ultimately I hope to convey kindness, solidarity, sisterhood, empowerment and love." 
- Nichola McGuire, Eclectic Gift
Nichola McGuire's beautiful artwork is celebratory; inclusive; and joyous. She has designed this gorgeous set of five greeting cards for KNITSONIK, and it's so exciting to be able to share them with you! Each card has been intentionally left blank inside for your own message, with Nichola's illustrations wrapping around the front and back.
The illustrations in the set each reference the connections between different creative practices - drawing, knitting, listening; - as sources of self-expression and uplift. They feature women confidently enjoying sound-recording technology; the ecstatic brilliance of Missy Elliott; brickwork, weeds and other commonplace items as everyday sources of inspiration; the endless permutations and possibilities of polka dots; and the normalisation of images of people with disabilities. Best of all, they reflect the direct, emotional language at the heart of Nichola's artistic style. For further information about this product and project, you may enjoy reading this blog post introducing the designs and this Q&A with the artist.
£7.99
5 A6 greeting cards printed on high quality 350gsm postcard board.
Supplied with colour co-ordinated envelopes made from 100% recycled paper.
All designs © Eclectic Gift / Nichola McGuire and licensed for exclusive use by KNITSONIK.