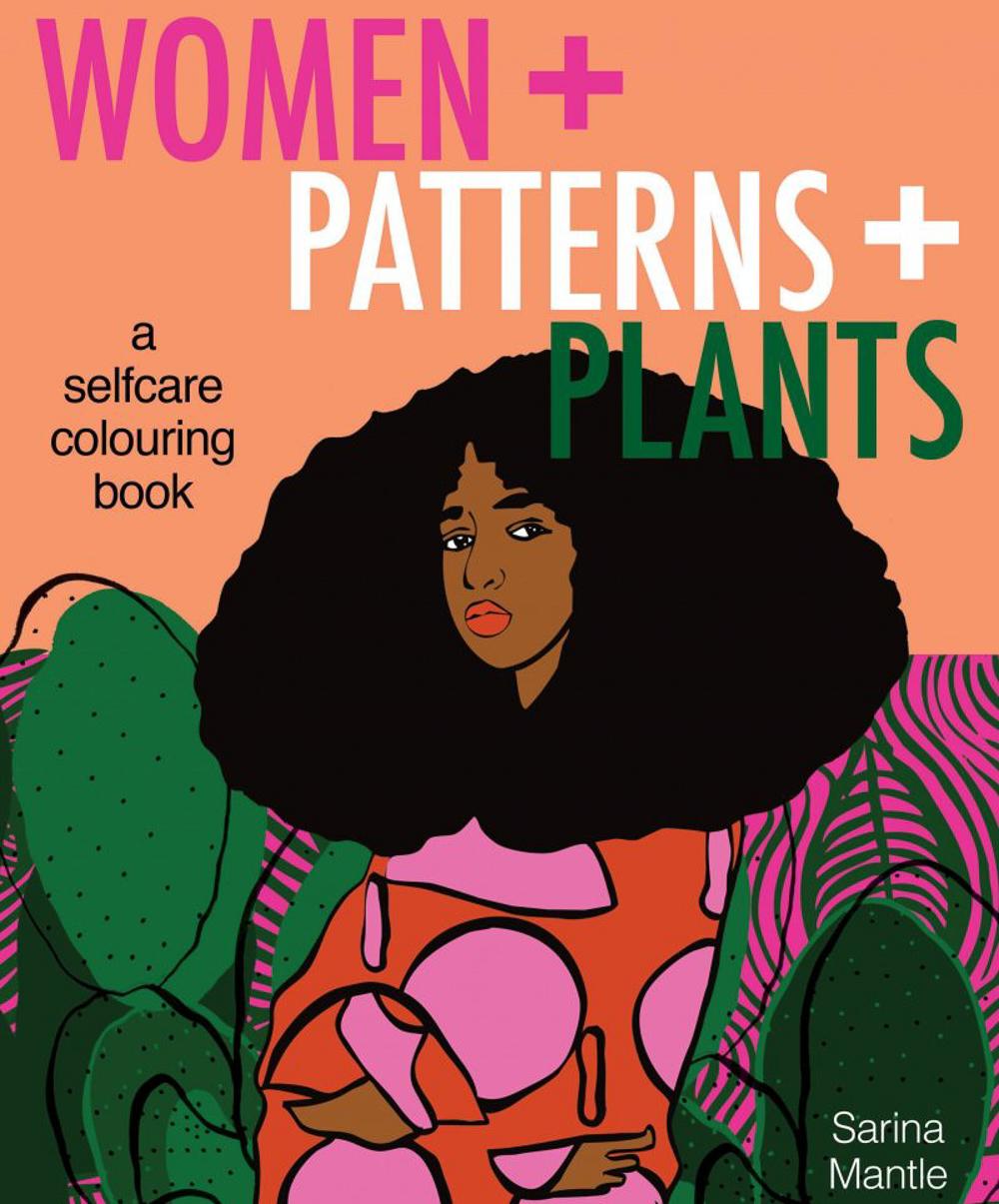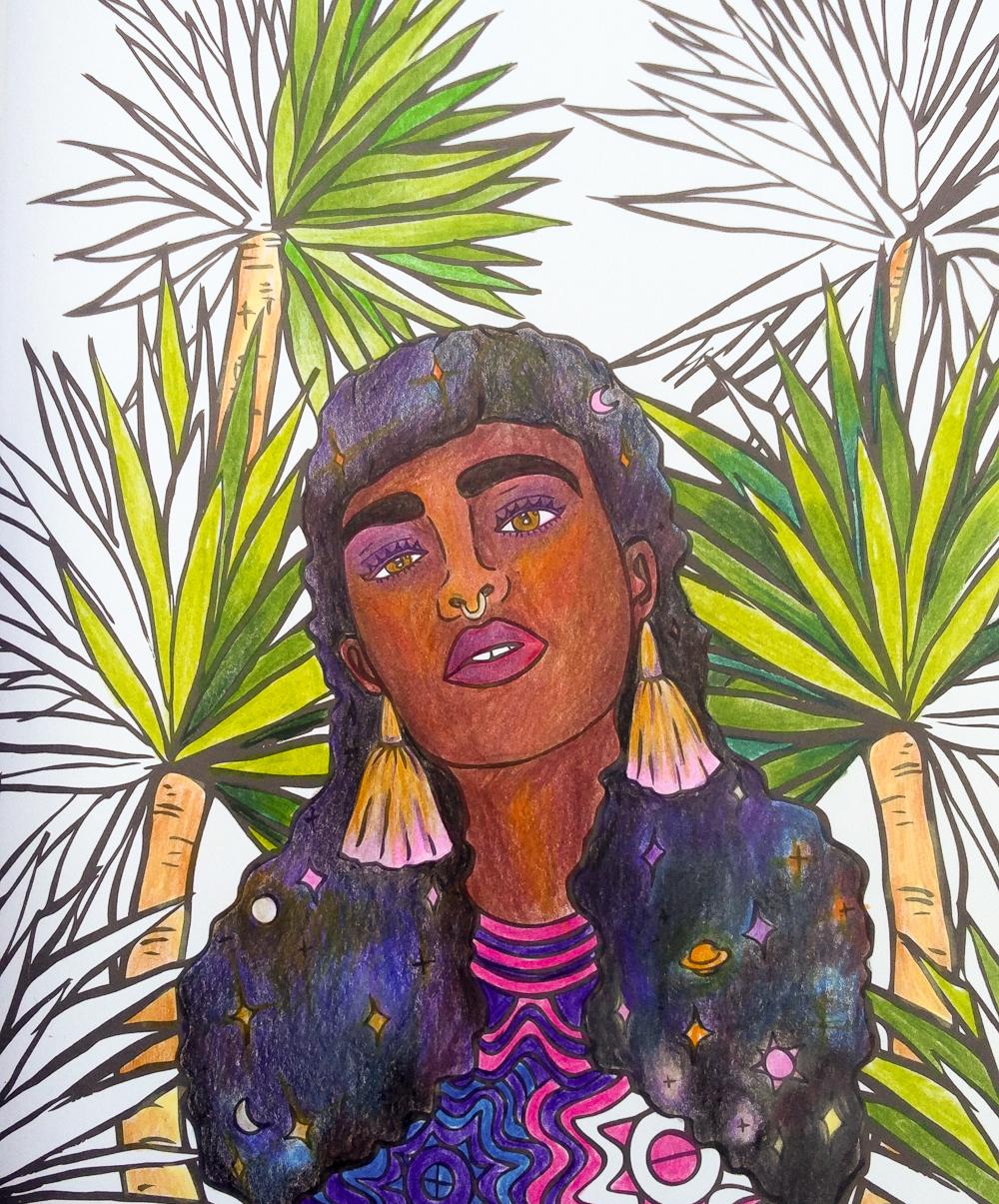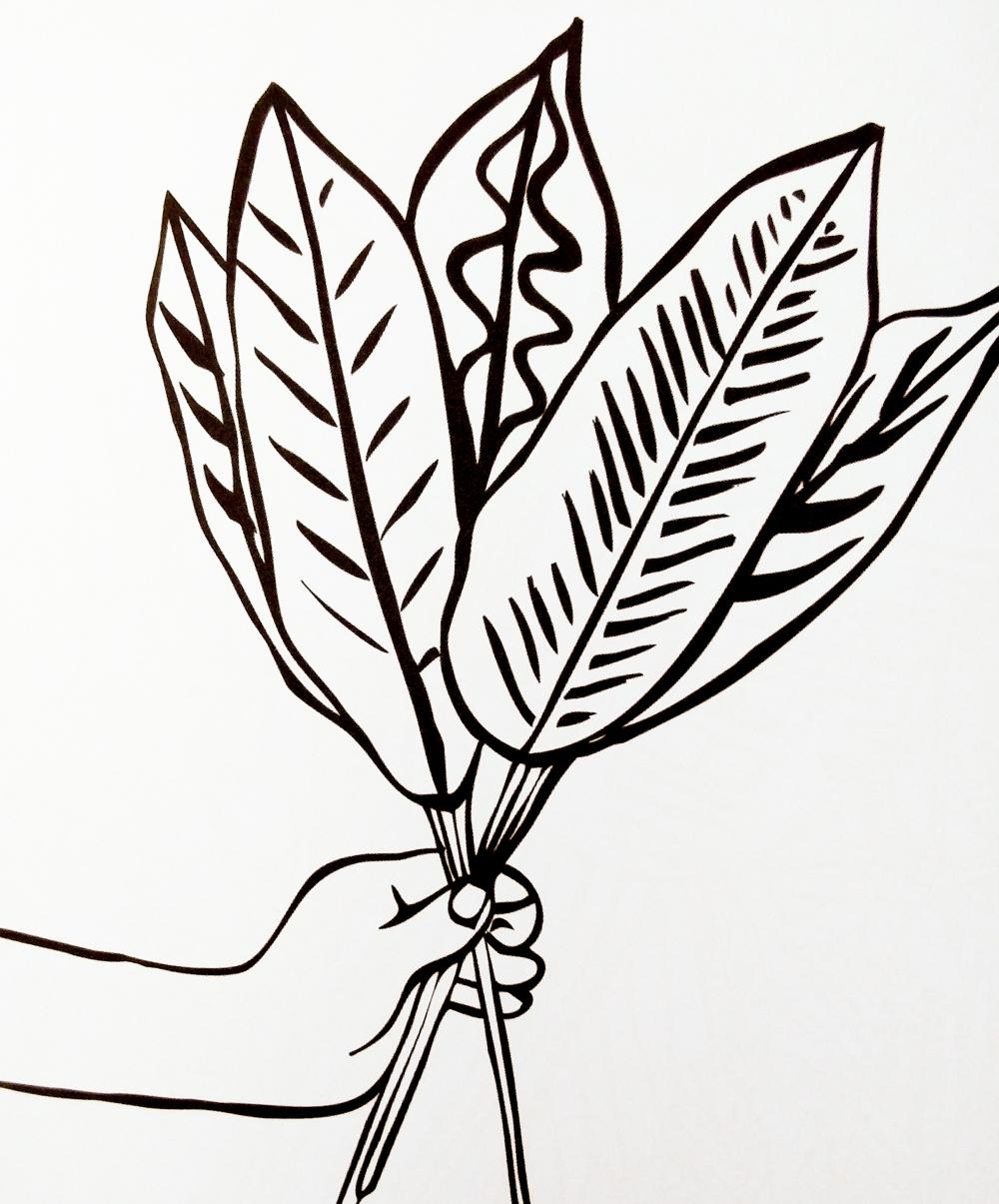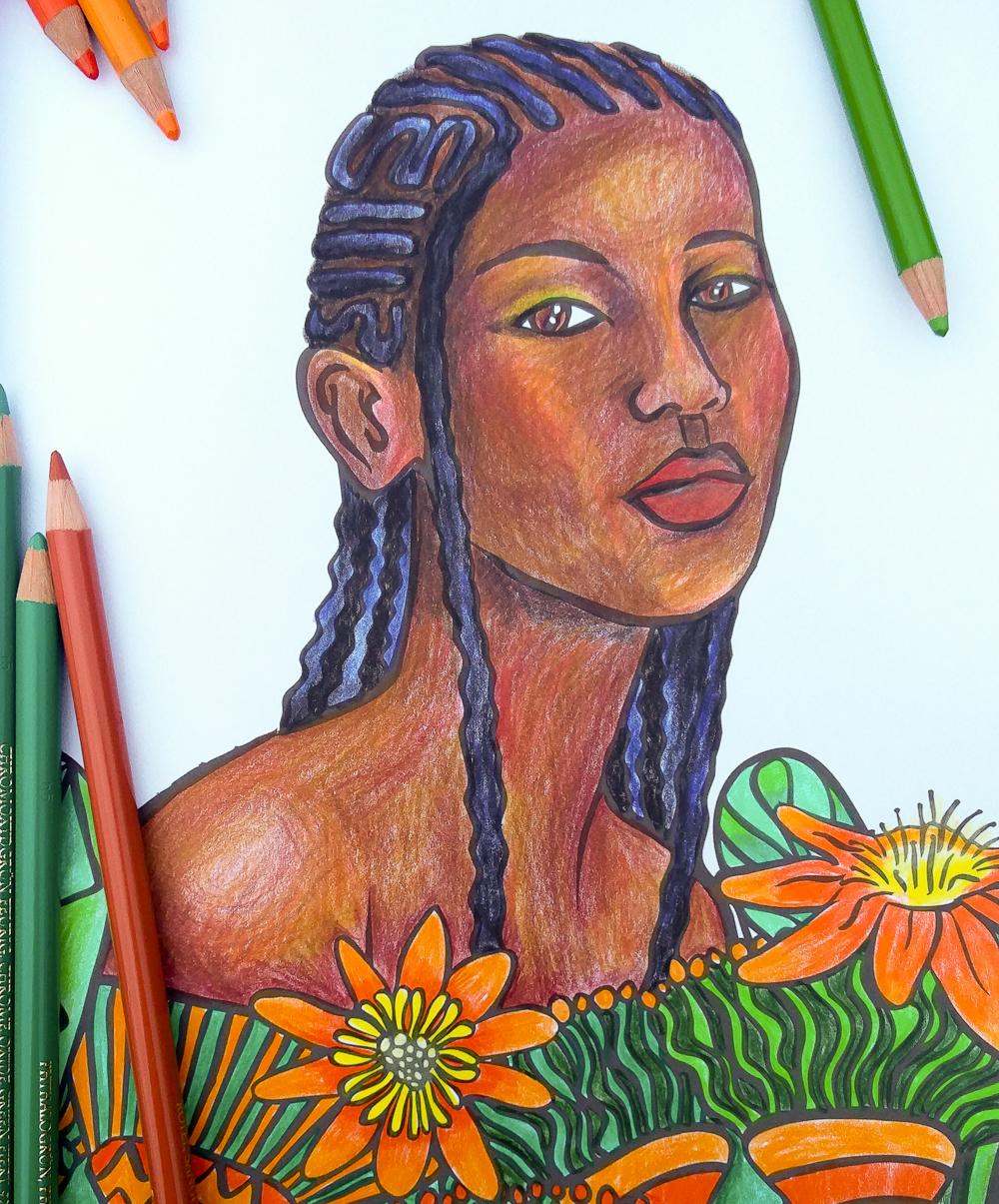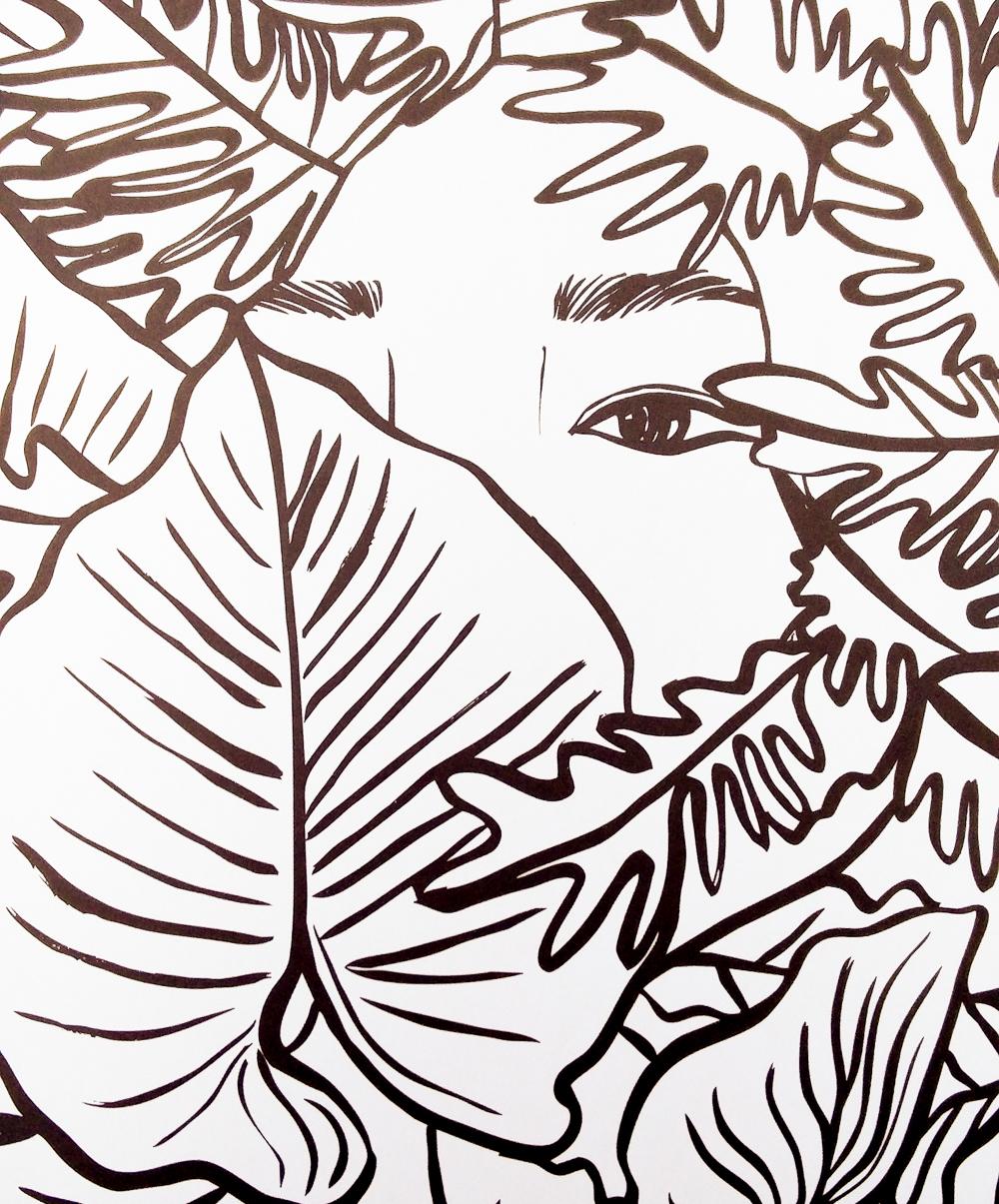 KNITSONIK is thrilled to be able to offer this stunning colouring book published by our local friends at Liminal 11. 
Women + Patterns + Plants is a self-care colouring book by multidisciplinary artist, Sarina Mantle. Her stunning black-and-white illustrations celebrate women surrounded by leaves and flowers, in richly-patterned outfits and environments. Sarina says "there are three things which create a revolution in my heart: women, patterns & plants" and you can feel that all through the pages of this book.
For fans of the KNITSONIK system, the process of colouring in Sarina's drawings helps us to consider more deeply the relationship between the everyday world in which we are immersed and the motifs we might create and incorporate into our knitwear. These empowering images are contextualised with poems and prompts to help connect colouring-in time with an intentional focus on self-care. 
"Every bold line in this book is symbolic of your own strength and empowerment. So go fearlessly and pour yourself into each page. Enjoy your inward transformation of growth, blossoming and creativity".
Sarina Mantle is a multidisciplinary artist, mother and designer who founded Wildsuga in 2008. Sarina seeks to preserve the handmade and express beauty and love through her artworks. Her creativity includes sewing, pattern cutting, illustration, graphic design, surface design and jewellery making, all created to inspire the home, body and mind. She also teaches creative workshops and sings as a solo artist and with her band, Native Sun. You can read more about her work at wildsuga.com and there is a special KNITSONIK audio mix for you to hear <a href="https://www.mixcloud.com/felicityford/knitsonik-mixtape-5-women-patterns-plants/">here, which features Sarina's solo work and songs from her group, Native Sun, as well as field recordings of birds and fires and lots of other lovely stuff</a>.
£10.99 
100 pages, perfect-bound softcover book with uncoated pages 
First published by Liminal 11 Press in 2018